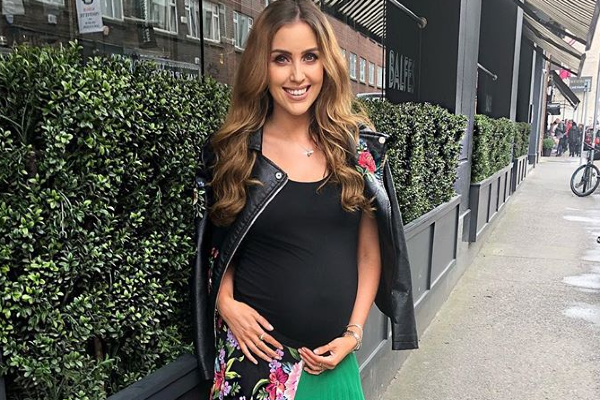 Tara O'Farrell welcomed a baby boy into the world on June 14, 2018, and it looks like the blogger is enjoying every second of motherhood already.
The makeup artist has given fans a glimpse into her new life as a mum, and her baby boy looks too cute.
She shared the big news by sharing a snap of her son in a star-print onesie: "The day our lives changed.... a day old today!" she wrote.
The doting mum also shared a touching family snap with her baby boy and husband Daniel Anderson.
The family-of-three cuddled up together in the photo and Tara's baby boy looked as content as ever. She shared: "Taking in every second of our beautiful boy! Only minutes old in this and we have been staring at him ever since."
The new mum explained that her son arrived a little bit earlier than expected, but at least he didn't miss a very important occasion.
"Arrived a little bit early, Just in time for Daniels 1st Fathers Day," she added.
Fans have been showering the popular blogger with love and support since she gave birth to her son, with dozens sharing their good wishes on Instagram.
"You'll find yourself just staring at him when he's asleep....all the different facial expressions he'll make, you won't want to miss any. He is gorgeous," said one user.
Another added: "Literally the best feeling in the world and it only gets better...enjoy every second and well-done mammy."
"Welcome to the wonderful world of being a mum and knowing what it's like to love someone so much your heart could burst," one mum shared.
Huge congratulations to Tara and Daniel. We are thrilled for the new parents.