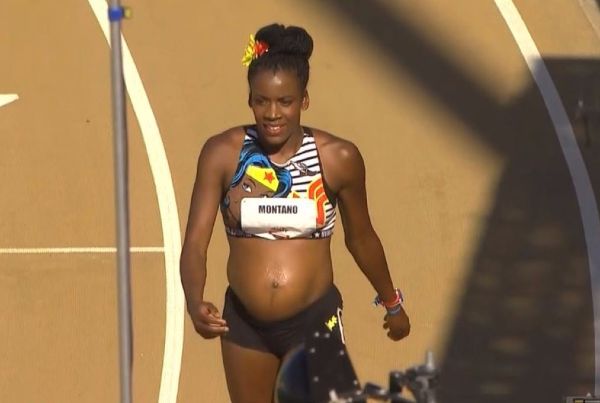 There is no doubt that Alysia Montaño will remember her run at this year'​s U.S. Track and Field Championships, because she ran the heat while pregnant.
The 31-year-old ran the race while five months pregnant with her second child, an incredible achievement that we are in absolute awe of.
This isn't the first time that Alysia ran in the championships during a pregnancy - yes, we're serious.
Back in 2014, the athlete competed in the 800 metre run while EIGHT months pregnant, because she wanted to show women that they should still be active during pregnancy. I mean, there's active, and there is professional athleticism.
She's Wonder Woman! Olympic runner Alysia Montaño raced five months pregnant at the USATF Outdoor Championships https://t.co/wUnC31wDiy pic.twitter.com/fwSdddHYM7

— NBCSN (@NBCSN) June 23, 2017
This time around however, in the extremely hot weather, she ran 11 seconds faster than her 2014 time - what a QUEEN.
Alysia finished last in her heat and thus won'​t qualify for the World Championships this summer; however, that'​s not why the two-time bronze medalist came to this run. The mum wore a top with Wonder Woman's face on it, because she wanted to act as an inspiration to her fans and friends.
You own it. You define it. It's no one else's but yours. Be your journey. #FlyingFlower pic.twitter.com/wmOmGsDPEn

— Alysia Montaño (@AlysiaMontano) June 22, 2017
"I represent so many different people: women, black women, pregnant women," she said to TeamUSA.org.
"It's my responsibility to make sure I'm a voice and an advocate for them."
What a truly amazing and inspirational woman - we salute you!