Myself and Ella (16) visited the
Aqua Sana Spa
while at Center Parcs. Shane went off with the boys (4 and 6) to do Off Road Explorers. I was looking forward to getting the chance to head off with Ella for the afternoon, just the two of us which is such a rarity. Often when we do get to chat, it is only for a quick few minutes before we're disturbed by the men in our lives. Ella was 10 when she became a sister to Joe and then Tommy arrived 20 months later, so the last few years family activities have been centered around them.
Our visit to the Aqua Sana Spa was our first time doing anything like this to treat ourselves and spend quality time together. To be honest, I think I'd forgotten that Ella was 16 and could now be my buddy for a little pamper session. Even from the outside the Aqua Sana Spa looks impressive. When we went inside it didn't disappoint. With high ceilings and windows allowing natural light in, it feels relaxing straight away,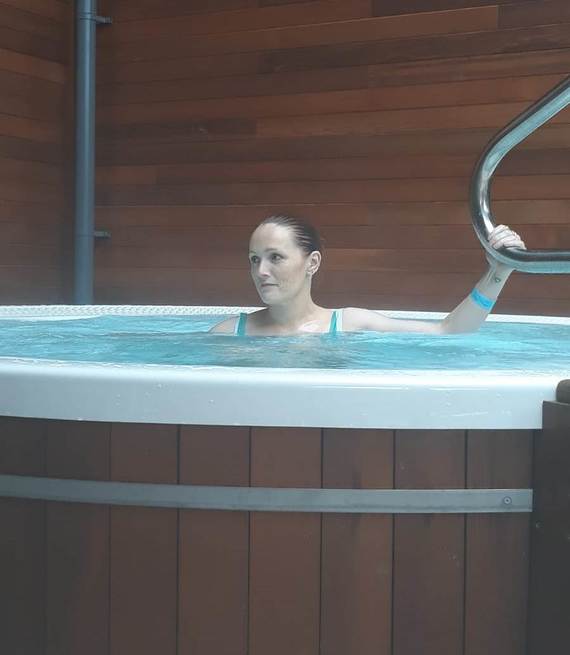 The outdoor pool is amazing. We spent I'd say a good hour out there, switching between the hot tub and pool. To be in an outdoor pool yet surrounded by green trees was new to me and I loved it. Because we had nowhere to go (I wasn't dropping Ella off anywhere or going to pick up the boys from anywhere) we just chatted about regular stuff like TV, movies, and food, which we both enjoyed. This was a big change from often times when we can get caught up in a game of tag asking each other to do stuff.
We tried all the saunas and showers. When we weren't giggling at ourselves, we were just relaxing. We even went into one of the relaxation rooms and completely switched off. Which I wasn't sure was possible! You see, there were no pockets in the robes which was great as there was nowhere to hide a mobile phone. Neither one of us missed the phones and we were honestly just busy exploring our new relaxation sanctuary.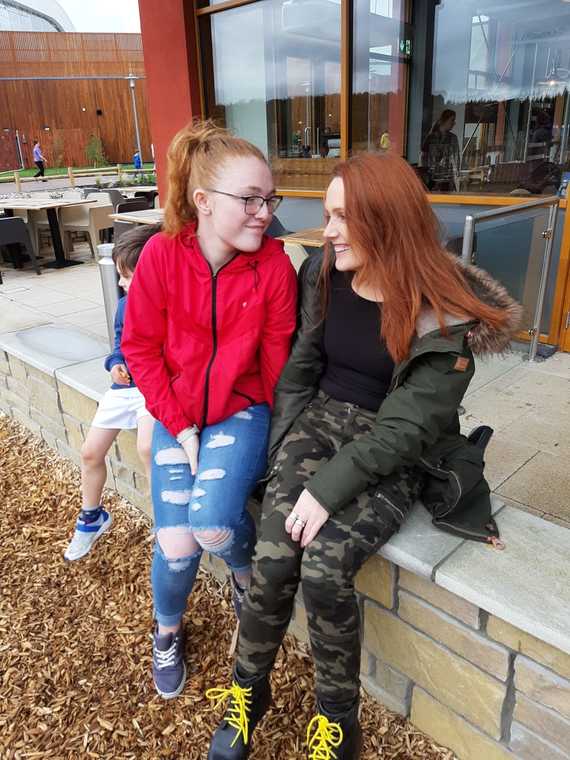 I feel myself and Ella have definitely started a tradition of pampering sessions together, thanks to our visit to Aqua Sana Spa. I think it's important to spend time together where there's no agenda and we can just enjoy each other's company. We found this at the
Aqua Sana Spa
in Center Parcs Longford Forest, where we could really relax knowing the boys were having just as much fun on their own adventure elsewhere in the forest.