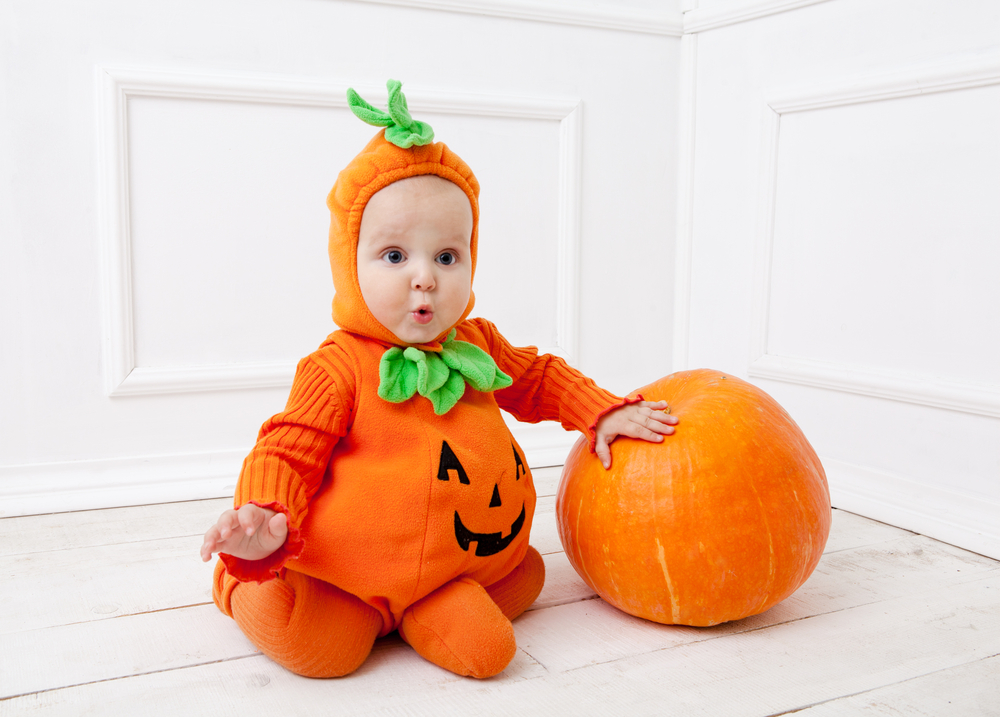 If you're expecting in the next month or so, you may be considering a seasonal name for your little one.
As well as Halloween itself, autumn also has plenty of inspiration for baby names.
It's a time of creativity and colour so why not give your little one's name some of that autumnal flavour?
Here are our five favourite spooky and seasonal names for girls and boys...
Baby girls
1. Eve
This Hebrew name meaning "life" draws up images of dark autumn evenings. It also links in with Halloween's traditional name of All Hallow's Eve. The perfect fit for an October or November baby!
2. Luna
From the Latin word meaning "moon", Luna was also one of the names of the mythological goddess Artemis. Although it has a spooky origin, this would be such a pretty and cheerful name for a little girl.
3. Winnie
If you're a fan of the Halloween film Hocus Pocus, you'll remember Bette Midler's quirky and sassy character, Winnie. A fun way to use a very traditional name!
4. Autumn
This name has a Latin origin and would be the perfect, simple way to celebrate your little one's season of birth.
5. Raven
The raven is a classic Halloween symbol, and the bird also features in the spooky Edgar Allen Poe poem of the same name. A really stylish and creative name that still ties in with an autumn birth.
Baby boys
1. Casper
Yes, he's the friendly ghost, but the Persian name Casper also means "treasurer."
2. Jack
Whether you choose to be inspired by Jack-o-Lanterns or by the main character in Nightmare Before Christmas, the name Jack is a great way to use a very traditional name while still keeping things seasonal.
3. Damien
Although Damien traditionally means "soother" or "tamer," we still get the shudders thinking of The Omen when we hear this name!
4. Bram
This English name is simple and sweet but has a lot of history behind it - Irish author Bram Stoker is famous for his novel Dracula.
5. Hitch
Pay tribute to the horror director Alfred Hitchcock with this cute and boyish name. Your little one will have big shoes to fill!
What are your favourite seasonally inspired baby names?