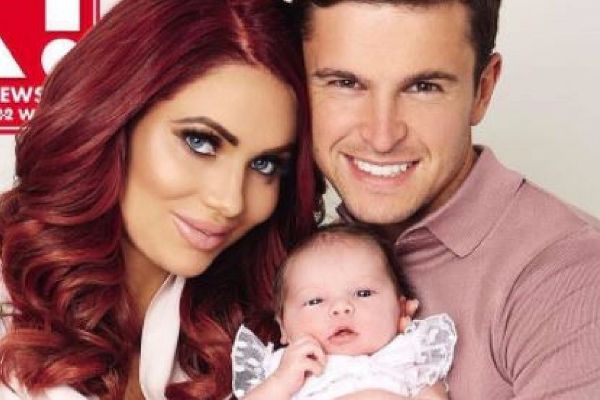 Former TOWIE star Amy Childs and her boyfriend, Bradley Wright, have broken up but are vowing to raise their daughter together.
It appears that the couple were constantly rowing and have since decided to call time on their relationship. Amy gave birth to the couple's daughter, Polly, just six weeks ago.
A source told The Sun: "It's over for good now, Amy is fed up. They've decided between them that the relationship won't work, and Bradley has moved out. He will still see their baby, Polly, and Amy wants to make that work."
A representative for Amy confirmed the couple had split but denied rumours that Amy had thrown Bradley out of her home. Amy's representative said: "Amy has not thrown Brad out, but they have split up amicably.
"Brad will, of course, see Polly whenever he likes, and they will remain friends."
The couple had a rocky start to their relationship, when Bradley was sent to prison for handling stolen goods last year.
However, they reunited upon his release from jail last March and seemed to be happy together.
Amy revealed the couple had been trying for a baby together for some time, and she feared she might not be able to get pregnant naturally.
"We wanted a baby before Bradley went to prison, but it didn't happen," she confessed. "I didn't think I could get pregnant."
"We'd been together for nine months and I came off the pill that summer, and I thought it might take me ages. I was taking folic acid, but it didn't happen. I was really panicking."
Amy was delighted when she eventually became pregnant, saying: "I feel so overwhelmed, and I keep waking up smiling. We've wanted a baby for so long, so we're happier than ever."
We're sad to hear the couple have split up, and we hope they remain on good terms for Polly's sake.