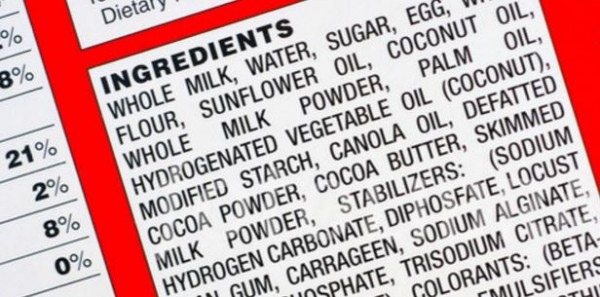 A type of vegetable oil, palm oil comes from the palm fruit which is typically grown on the African oil palm tree.
Originally from Western Africa, it can grow wherever there is heat and rainfall, including Asia, North America, and South America.
Sadly, however, it is not harvested in a sustainable way, and the use of palm oil has been linked to deforestation, habitat degradation, climate change and animal cruelty.
But that's not all.
Just last year, the European Food Safety Authority (EFSA) recently discovered that it has carcinogenic contaminants when refined at temperatures over 200°C.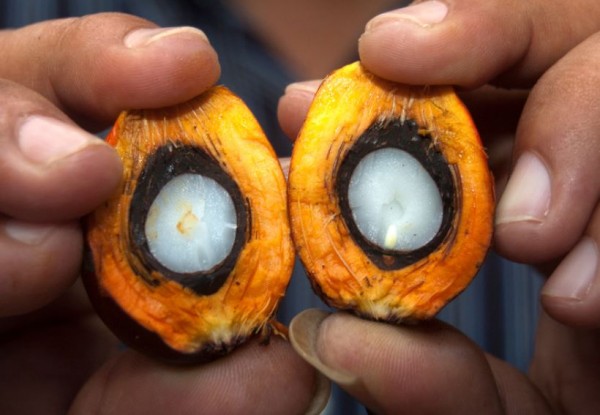 And while the EFSA is concerned over glycidyl fatty acid esters or GE - which form during food processing - they have admitted that more research is needed to assess risk.
What is palm oil used as an ingredient in?
Most of us know that the oil is used in the majority of sweets and baked goods, but did you know that it can also be found in toothpaste, cosmetics, shampoos and soaps?
And when used as an edible ingredient it can appear under a number of names ranging from vegetable oil to palmityl alcohol - so it can be pretty tricky to spot.
If you want to be sure the palm oil that you are eating is sustainable look out for the 'Sustainable Palm Oil' (RSPO) label or the "Green Palm Sustainability" logo.
So is it safe?
Well, while more research needs to be done on it's cancer-causing properties, deciding whether it is safe or not is entirely dependant upon yourself.
And the best way to do that is to understand the various types of the oil:
1. Palm oil
Palm oil is high in monounsaturated fats, vitamin E, carotenoids and other antioxidants. However, most of its goodness is eliminated during refining.
2. Palm kernel oil
This type of oil has about 80 percent saturated fat and little monounsaturated fat. However, it often undergoes harsher chemical processing that the above, which can also destroy any benefits.
3. Fractionated palm kernel oil
Found in many energy bars, this type of palm oil is made by further processing palm kernel oil to remove the liquid portion, leaving behind even more saturated solids.
4. Red palm oil
This strong tasting oil is generally used in processed foods but rather kept for home cooking. It has a high content of carotenes, which include beta-carotene and lycopene and is packed with numerous tocotrienols – a powerful form of vitamin E.
When it comes to your food, it is important you know what each and every ingredient on the list means means so you know what you and your children are eating. Remember, if you don't know what it is look it up.