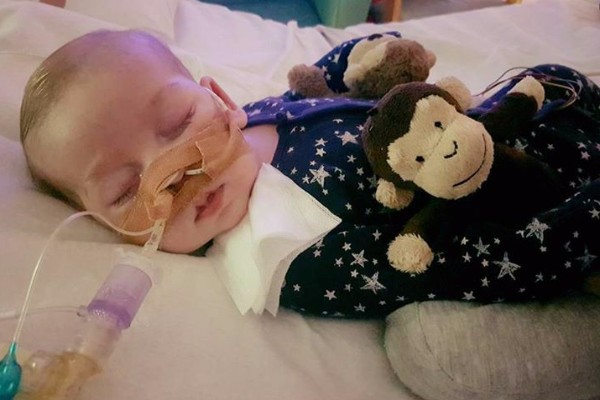 A mum and dad have nearly reached their £1.3m target to fund their son's expensive US treatment.
Connie Yates and Chris Gard have been trying to raise much-needed funds for their eight-month-old son, Charlie, who suffers with a rare genetic condition.
Doctors at London's Great Ormond Street Hospital had shared their recommendation of stopping Charlie's life support with his parents, however they have other ideas.
The London couple have found a doctor in America who is said to be able to provide ground-breaking treatment for Charlie.
Baby Charlie's condition means he lacks energy in his muscles, kidneys and brain; and, unfortunately, it has no cure.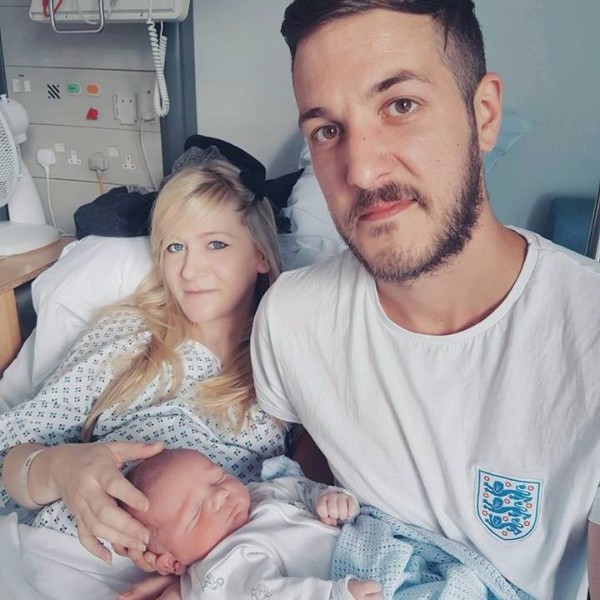 A High Court judge will today decide what is in Charlie's best interest, taking all the medical evidence into account.
The US treatment comes with a hefty price tag, however, so Connie and Chris set up a GoFundMe page to help raise enough to cover the costs, with the hopes that the ruling today will go in their favour.
With over 81,000 people donating, the family are within reaching distance of their £1.3m target.
"We just can't let our baby die when there is something that might help him," reads the GoFundMe page.
"We won't give up on him because he has a rare disease. He deserves a chance, and he deserves a life as much as anyone else.
"We understand that rare diseases don't get enough funding for research, but why should that be a reason for a child to die? He's here now and this could help our baby."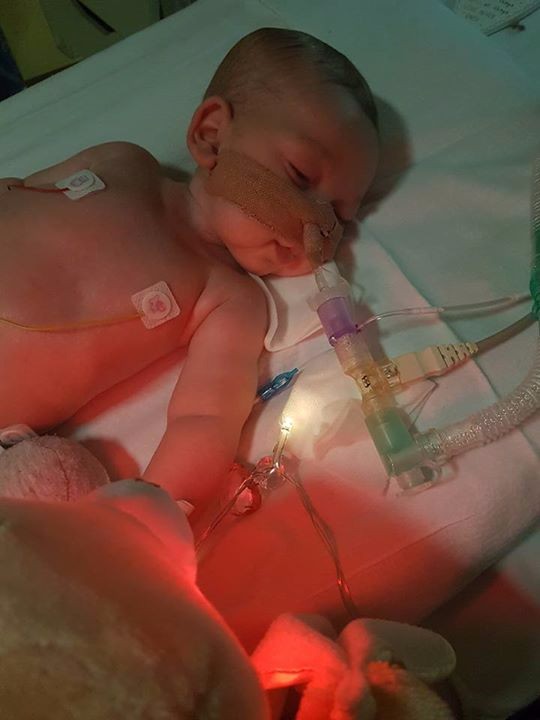 The couple had set an initial target of £1.2m to be raised by April 3, and successfully surpassed that today. But there is still a little more to go, with end goal just over £60,000 away.
Celebrities such as Katie Price, Michelle Keegan, Charlotte Crosby and others have all been doing their bit to help the London-based family reach their target.
Please share and donate... Every penny helps. https://t.co/pdjkA450Wk

— michelle keegan (@michkeegan) April 1, 2017
Please please please donate! If just half of my followers donated just £1 we could save this babies life! https://t.co/oMSGMj98hx

— Charlotte Crosby (@Charlottegshore) March 30, 2017