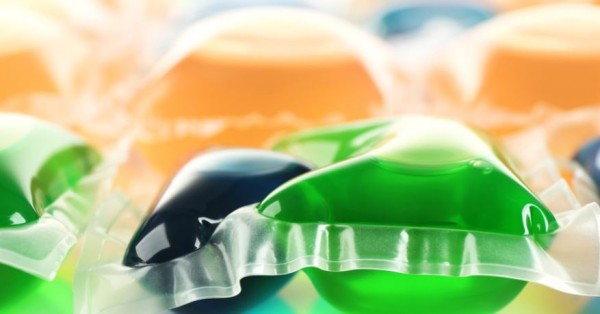 Doctors are warning parents not to use gel detergent capsules as the number of children requiring urgent medical attention after being exposed to them increases.
Co-author of the study Dr Marcel Casavant, chief of toxicology at Nationwide Children's Hospital and medical director of the Central Ohio Poison Center, explained that families don't realise just how toxic these detergents are, adding they aren't worth the risk of having them in the house.
"Many families don't realise how toxic these highly concentrated laundry detergent packets are. Use traditional laundry detergent when you have young kids in your home. It isn't worth the risk when there is a safer and effective alternative available," he explained.

The study, which has been published in the journal Pediatrics, analysed all calls to the Poison Control Centers in Virginia between January 2013 and December 2014.
Here they found that 62,254 calls were made in relation to children under the age of six being exposed to the capsules, and according to the Daily Mail, this is significantly more than calls relating to traditional laundry and dishwasher detergent, and is the equivalent of one call every 45 minutes
Consumption of the detergent can lead to breathing difficulties, heart problems, coma and even death, and parents are being warned to keep them locked in a cabinet, out of the sight of children, who are mistaking the colourful packets for sweets.
SHARE to spread the word.