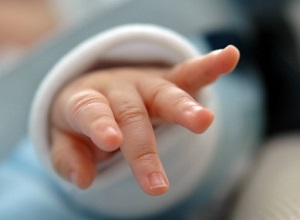 A couple who just recently welcomed premature triplets have appealed for a 'proper home' to bring their newborns back to.
James and Christina Kerrigan welcomed their triplets just 29 weeks into pregnancy, and have been living in a hotel room with their tots and their 13-month-old for the past three months.
However, with the likelihood that the Traveller couple will be able to bring at least one of their babies home in time for the New Year, they are keen to move into a house that will allow them to give the best possible care to their children.
Speaking to the Irish Star, 19-year-old Christina said: "With premature triplets and a 13-month-old, I will need a lot of help when I take them home because they will need care around the clock."
The couple have been offered temporary accommodation in Blackrock, however visitors are not allowed, which will make life far more difficult for the parents.
"Myself and James won't be able to manage them on our own and that is why we will need a place big enough to have relative come to help us and possibly stay over," said Christina.
The mother-of-four added: "People are calling our babies 'miracle triplets' and we need to give them every chance to thrive and grow up strong and healthy."