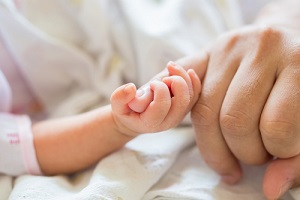 A baby born three-and-a-half months premature has beaten the odds to celebrate Thanksgiving with his overjoyed parents.
Thomas Frederick Jenkins, who is just 89 days old, weighed just one pound when he was born.
Now, his parents have shared their joy as they prepare to mark Thanksgiving with their baby boy, in the Neonatal Intensive Care Unit at Brigham and Women's Hospital in the US.
"My initial fear was that he wasn't going to survive. It was extremely scary. I was very much in mother mode. I just wanted him to be OK," said mum Emma.
Thomas, who was delivered by emergency caesarean in August after Emma's blood pressure spiked, was small enough to fit into his father's palm when he was born.
He was immediately hooked up to tubes to nourish him and help him to breathe, and currently weighs five pounds.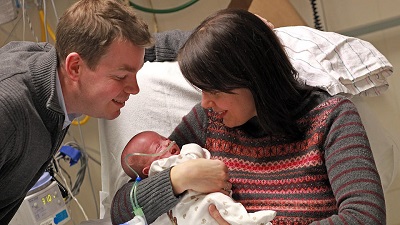 Proud dad David said that their Thanksgiving celebrations will revolve around being together as a family.
"It'll be an unusual Thanksgiving, but we're making the best of it. I don't think we'll be able to bring in a full-blown turkey, but we want to be here with Thomas all day," he said.