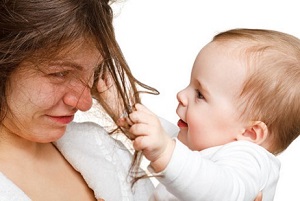 It may sound like a rather obvious piece of advice to share, but parents are being urged to ensure that their children are not chewing on their hair.
The warning came from medics in China after they pulled a 2kg hair ball from an eight-year-old little girl's stomach.
Niuniu Liang's parents grew concerned when, after leaving their daughter in the care of her grandparents while they worked away, they returned to find her noticeably thinner and with little to no appetite for food.
Her dad Cai told local media that he began to notice his daughter was also sick after her meals, which his parents informed him was a common occurrence during her time with them.
Niuniu's parents went on to bring her to hospital, only for doctors to discover that her problems came down to a giant hair ball lodged in her stomach. The ball, which weighed 2kg, had been blocking up her digestive system, leaving her severely malnourished.
In a sad revelation, it emerged that little Niuniu had started chewing on her hair out of distress over missing her parents while they were away.
Now that she has undergone surgery, dad Cai says he and his wife are working to ensure that their little one doesn't have to feel alone or upset again.
"I am going to see if either myself or my wife can make sure we are around as she is clearly missing her parents," he said.
Niuniu will remain in hospital for observation over the coming weeks.