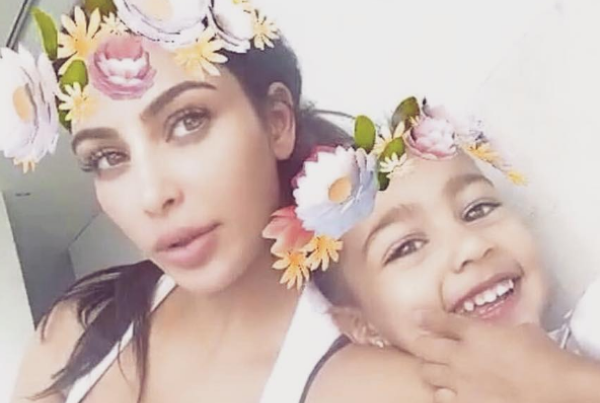 Kim Kardashian is spending some much-needed quality time with her kids. After Saint's terrifying hospitalisation for pneumonia, the family could do with a laugh or two.
The mum-of-two has been focusing on her son and daughter, prior to the arrival of baby number three. 2017 was a tough year for Kim and her clan, who are set to get a lot bigger this year, as Kimye's surrogate is due in early 2018.
The businesswoman took to Instagram, to share a personal family snap with her 106 million followers. We're not surprised to see that the photo has received nearly 600,000 views in six hours.
The photo of North hiding in an ottoman during a game of hide and seek has melted our hearts.
Unfortunately, North's genius hiding spot wasn't as good as she thought, as the little girl's hair is poking out the side of the ottoman- giving away her location.
The Keeping Up With The Kardashians star wrote, "North is the hide & seek champ!" alongside the adorable photo.
Fans couldn't help but comment on the snap, with one mum sharing, "My son always forgets his lovely locks when he hides as well!"
"This is the cutest hide and seek EVER!" said another fan.
One user couldn't help but comment on the huge speculation surrounding Kim's sister Kylie Jenner, "Actually, I think Kylie is the hide and seek champ with this pregnancy."
We have to give North a round of applause for finding such a clever hiding spot. It's a shame her gorgeous curly hair gave her away!