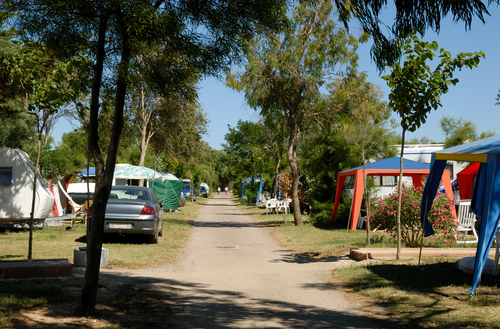 Camping is a great way to enjoy a family holiday particularly if you are on a budget. Cheap and cheerful, you can stay at home or travel further afield, depending on your budget.
Considering it is one of the most popular locations for getting in touch with mother nature, we thought it only appropriate to give you some of the best spots in France.
Cote d'Azur
Set in a woodland area, this is a truly beautiful spot for a camping holiday. With plenty of activities from football to horse riding and much more kids and adults will be kept busy. Cool yourself down in one of five pools before heading to the local town of Agay for a bite to eat.
Jura
Located right on the banks of Lac de Chalain, this is a wonderful campsite if you are all about the water activities. Here you can swim, go canoeing, sailing and even use pedalos. There is also plenty of stunning beauty surrounding the site that is ideal enjoying long, leisurely walks.
Vendee
Situated right on the Vendee coast it is close to a gorgeous sandy beach and has plenty of onsite activities from water slides to Jacuzzis. There is a large bar in the complex that provides plenty of entertainment for adults and kids alike in the evenings.