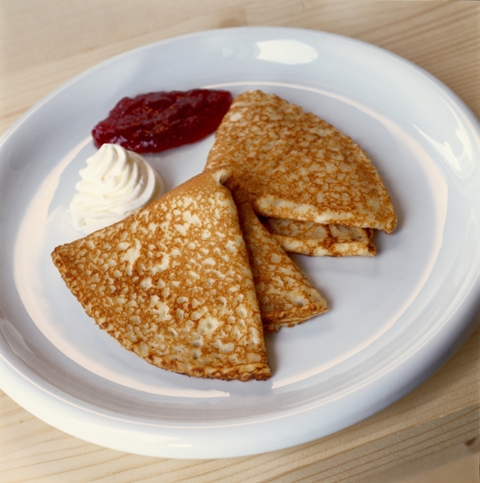 Ireland AM chef Edward Hayden will be sharing his tips for creating the perfect pancake during a number of interactive cooking demonstrations at IKEA Dublin this weekend. From 2pm – 5pm on Saturday 9th and 10th February you will get to watch Edward in action and learn how to make the perfect pancake yourself.
Edward will mix the traditional sweet and savoury delights with some added inspiration from the IKEA Swedish food market. These simple and unique recipes will give you some inspiration for your own pancakes this Pancake Tuesday, which falls on the 12th February.
Pancake Tuesday, otherwise known as Shrove Tuesday, was traditionally a day for housewives to use up perishable items like eggs, milk and butter before the arrival of Lent. It is also linked to the great European festival Mardi Gras when people ate as much fat and meat as possible in preparation for the next forty days of fasting.
While most of us mums won't be fasting for Lent, we still love to take part in the Pancake tradition and can't wait to tuck into some delicious pancakes with nutella and ice cream.
For further information on the pancake making demonstrations please visit
www.IKEA.ie