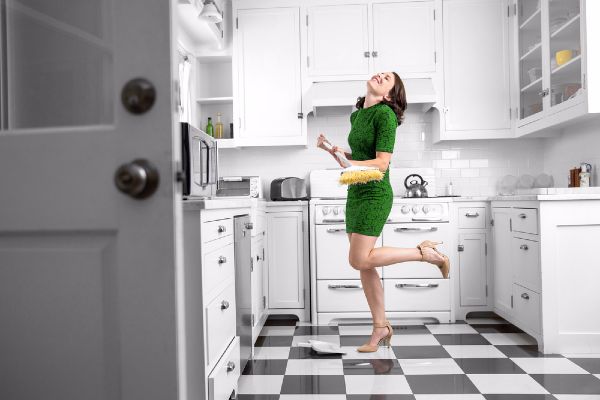 Are you planning a day of cleaning and tidying in the coming weeks?
We're here to help!
No, we can't come over and clean your floors and wash your windows, but we CAN provide you with entertainment.
You know what makes cleaning an (almost) fun activity? Some bangin' tunes.
We have devised the perfect playlist to get you through your housework.
Dance, swing and sweep your way through your house. Stick on those headphones and vacuum the house with your cordless wonder. Hip swaying optional.
1. So Fresh, So Clean by Outkast.
Groovy.
2. Another One Bites The Dust by Queen.
Rock and roll!
3. Car Wash by Rose Royce.
This one will have you dancing around the kitchen.
4. I Can See Clearly Now by Johnny Nash.
5. Dirty Laundry by Carrie Underwood.
Country music > every other kind of music.
6. Dirrty by Christina Aguilera.
This one just makes sense.
7. Washing Machine by Sonic Youth.
#throwback.
8. Bathroom Sink by Miranda Lambert.
Keep it country, ladies.
9. Come Clean by Hilary Duff.
The voice of a generation.
What's on your cleaning playlist? Let us know in the comments!