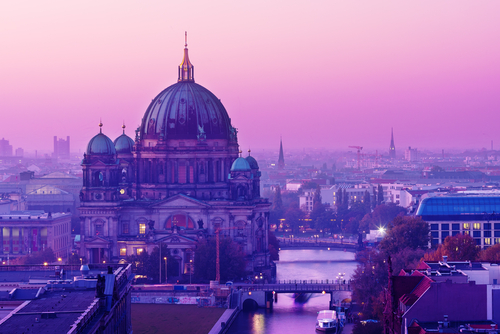 Berlin is a city full of buzz, life, adventure and history, making Germany's capital a must-visit at any time of the year.
If you are on the hunt for that perfect city break or somewhere different to spend your holidays, then these reasons will convince you that Berlin is for you!
1. The city is full of stories of the past and the Berlin Wall (or where the wall used to be) is a must-see for any keen historians.
2. It's full of shops and boutiques making it a pretty good spot for a girlie weekend away. And what's more, a lot of the shops are affordable so you won't even have to break your budget to enjoy yourself.
3. There are so many delicious restaurants and new foods to try that you will literally be going from restaurant, to hotdog stand to kiosk and everything in between.
4. There are more than 170 museums that are home to treasures from all over the world in this beautiful city. There is even a special museum island - how many places can boast that!
5. For the sheer beauty of the city. Seriously, Berlin is a mix of the old and the new and its ever-changing style and transformations.