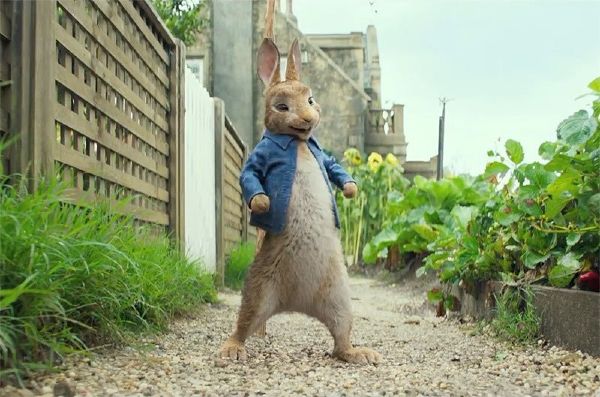 The team behind the new film Peter Rabbit have apologised after some members of the public expressed their unhappiness at their depiction of a character's allergy.
A scene in the film shows a character who suffers a blackberry allergy being pelted with the fruit by a gang of bunnies.
The human character Tom McGregor, who has an allergy to the berries, is attacked by Peter and his friends who shower him with the fruit, even shooting one into his mouth, until he is forced to use an EpiPen to treat his reaction.
And naturally, as allergies in children is something we have to constantly monitor, some parents were of the opinion that the particular scene made light of the subject which took away from the seriousness of the issue.
In a joint statement, Sony Pictures and the filmmakers said they "should not have made light" of the issue.
"We sincerely regret not being more aware and sensitive to this issue, and we truly apologise," the statement said.
Some parents took to social to express the view that they felt there had been an "overreaction," but the apology on behalf of the producers was no doubt appreciated by those that were worried about the scene in question.
A food allergy is caused when the body's immune system mistakes an ingredient in food, usually a protein, as harmful and creates a defence system (antibodies) to fight it. An allergic reaction occurs when the antibodies battle the 'invading' food.
Although it's possible for a person to have an allergy to almost any food, the following foods account for almost 90% of all food-related allergic reactions:
Milk
Eggs
Peanuts
Tree nuts such as cashews and walnuts
Fish
Shellfish
Soya
Wheat