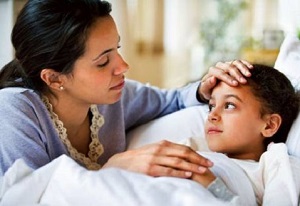 It is so important to consult with medical health professionals when it comes to treating and caring for our children when they are sick, and this latest report serves to further highlight this.
Pharmacists have issued a warning to Irish parents to refrain from giving children under 12 any medicines containing codeine for the treatment of coughs and colds.
The warning comes from the Irish Pharmacy Union, with experts flagging a number of potentially dangerous side-effects that codeine-containing medicines pose to young children. Among these side-effects are respiratory problems such as asthma and breathing difficulties.
While the particular focus was placed on the dangers to children under the age of 12, the Union also recommended against the use of codeine-containing medicine for adolescents up to the age of 18 who already have respiratory issues.
This latest warning comes after new restrictions were put in place by the European Medicines Agency Pharmacovigilance Risk Assessment Committee, which is responsible for monitoring the safety of human medicines.
It is important to follow official advice and restrictions regarding all medicines, and you should never hesitate to get in contact with a doctor or a pharmacist if you find yourself in doubt.