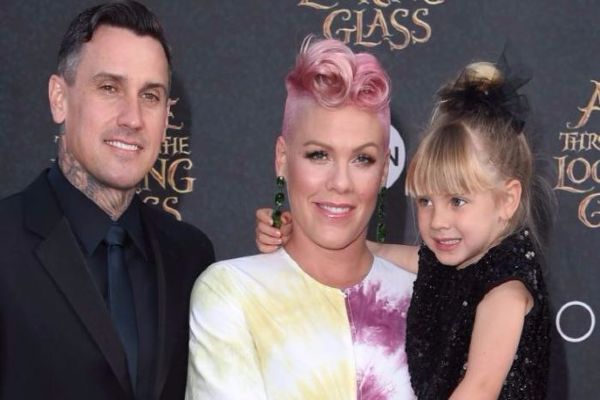 Pink has been heavily criticised recently for posting a picture on Instagram of herself cooking with her kids.
The photo bears the caption "dinner time", and has garnered 3.5K comments since she put it up two days ago.
Followers have dubbed her "irresponsible" for cooking with her baby son on her chest, and her five-year-old daughter climbing on the counter next to the hot hob.
One follower commented: "Isn't that dangerous for the baby? What if something spills oil out from pan onto the baby's head?"
"Dangerous stuff for your kids! Stop doing this!" wrote another commenter. "Are you insane these days? Shocking picture. Hope to see you giving better examples to working mothers. Just terrible."
However, many fans were quick to defend the singer.
"You keeping rocking on with your Pink self, haters gonna hate because they got sad little lives," wrote one devoted fan.
Another commented: "This looks like my nightly reality! I love seeing real mums posting reality and not some posed picture!"
A long-time fan wrote: "I love that P!nk is just that singer I spent my teens listening to, but she's now the sort of mother that I am, too! I had my son yesterday helping me make meatballs, and he loves it!"
"You are a queen! Only real mothers can multi-task like this," said another.
"If it weren't for mothers (and parents, in general) like you, our world would most likely be filled to the brim with the unhealthiest of people, with short life-spans, because everyone would be eating McDonalds since we can't cook and look after a baby."
Pink has two kids; a five-year-old daughter named Willow, and a newborn son named Jameson.
According to Twitter, the 37-year-old is currently preparing to shoot her upcoming music video.
"Well, I'm shooting a video next week!" she tweeted, much to the delight of her legion of fans. We can't wait to check it out!