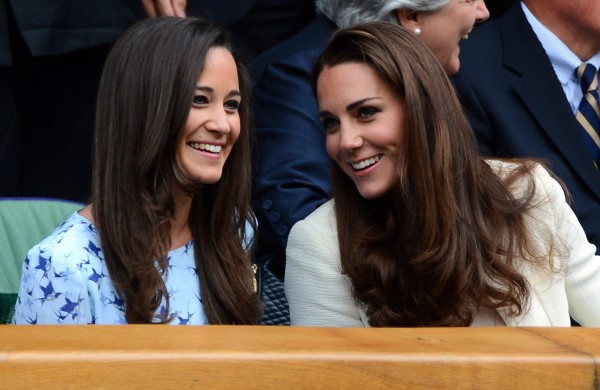 It's only natural that Pippa Middleton will be seeking advice about pregnancy from her older sister, Kate.
Afterall, the Duchess of Cambridge has welcomed three children with Prince William.
However, it may surprise you to learn that Pippa is also looking to tennis champion, Serena Williams for tips.
Opening up in her Waitrose Weekend column, Pippa penned her desire to keep fit during her pregnancy.
Reaching her second trimester, the 34-year-old said she is still playing tennis regularly.
"I've been a tennis fan since childhood, as player and spectator, and have been keen to continue playing safely throughout pregnancy."
Pippa detailed the advantages of playing the sport when you're expecting.
Benefits include reducing back pain to managing weight, according to the mum-to-be, and she added that we can draw inspiration from Serena.
"Take Serena Williams – she famously proved that women can play a high level of tennis from two months (when she won the 2017 Australian Open) up to eight months.
"Few of us can relate to this elite excellence, but if you're a healthy, well-trained player with an uncomplicated pregnancy there's no reason why you can't continue a good level of tennis," she wrote.
Pippa is expecting her first child with husband James Matthews.
The mum-to-be explained how she is maintaining her fitness by "playing regularly, mostly doubles."
Doubles allows for less side-to-side movement and intensity.
"I haven't been giving 100 percent to every shot, instead just enjoyed releasing energy through rallying, footwork and working on core strength," she added.
Reports have indicated that the 34-year-old is due in early autumn and she has revealed her fitness plans for when giving birth draws closer.
"As I continue to play over the next few months, I've been advised to keep two feet on the ground when hitting strokes and to avoid sharp turns and quick movements, particularly as I approach the due date."