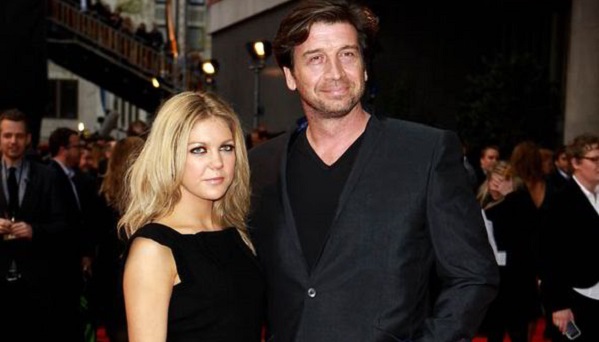 Our thoughts and prayers are with Jessica Knowles, the ex-wife of TV presenter Nick, who has today revealed that she is battling cervical cancer.
Jessica, who is mum to son Eddie, took to Instagram to announce the sad news – just months after DIY SOS star Nick announced their split.
Posting a photo of herself with her young son, 28-year-old Jessica wrote: "With sadness…After a brief period of being unwell I unfortunately diagnosed, this week, with cervical cancer. Following on from a difficult year, it has forced me to put a lot of things into perspective and really brought to light what matters; my health and Eddie."
Jessica added that, from hereon in, she will be focusing on her health and her son.
"I have been so overwhelmed with love from friends and family, and am a huge believer in 'things happening for a reason', and this will undoubtedly be a huge time of learning for me. Mostly I'm grateful and feeling lucky it has been caught early, as we are hopeful I can be treated with surgery," she added.
The doting mum added that she will be taking a break from blogging and social media as she faces into treatment.
We are so sorry to hear Jessica's news, and we sincerely hope she will make a full recovery.
SHARE to gather well wishes for Jessica and all those dealing with a serious diagnosis today.