As most women can attest, dealing with the practicalities of the menstrual cycle is probably one of the least luxurious aspects of our lives, so it's no surprise that debate surrounding the VAT rate on tampons and various other sanitary products in the UK continues to rage on.

As feminine hygiene products are classed as 'luxury items', consumers therefore incur a 0.5% tax when purchasing these items – something which was only recently brought to the attention of the President of the United States, Barack Obama.

As it stands in the United States, 40 out of the 50 states currently impose a luxury item tax on sanitary products - an issue which YouTube user and lifestyle blogger, Ingrid Nilson, felt compelled to address during an interview with the president.

Outlining her concern, Ingrid told President Obama: "Recently I was shocked to learn that pads, tampons and other menstrual products are taxed as luxury goods in 40 states. I don't think there is anyone who has a period that thinks it's a luxury."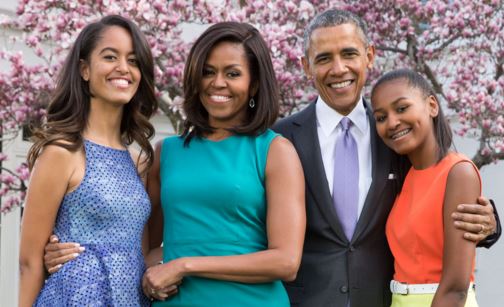 Responding to the issue, the president admitted he was unaware of the situation given that state legislators are at liberty to set their own tax rates in their assigned state.

Acknowledging the incongruity of the 'luxury' classification, President Obama said: "I think that's fair to say, Michelle would agree with you on that."

Supporting a need for change, the father-of-two continued: "I think it's pretty sensible for women in those states that you just mentioned to work to get those taxes removed."

President Obama then offered an insight into the possible origin on the tax, suggesting: "I have to tell you, I have no idea why states would tax these as luxury items. I suspect it's because men were making the laws when those taxes were passed."

The issue arose during an interview which the president conducted with a number of YouTube users.