Prince Harry and Meghan Markle are set to welcome their first child into the world in the spring of 2019 and it looks like the parents-to-be have already started thinking about baby names.
Prince Charles accidentally shared two potential names that the Duke and Duchess of Sussex have on their list.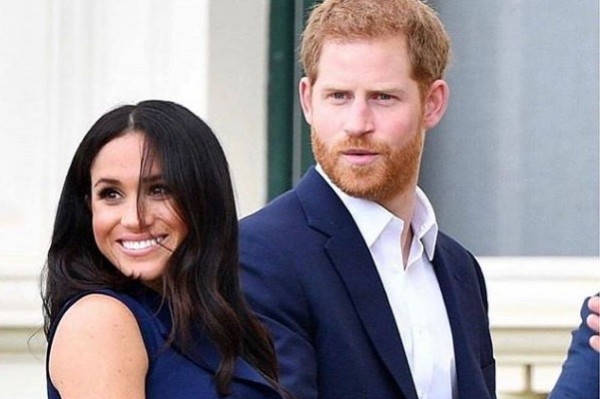 The royal family tend to opt for traditional family names, like Arthur, Elizabeth, George and Albert but it looks like the lovebirds may be straying away from tradition.
There isn't as much pressure on Harry and Meghan to choose a classic royal family name as the chances of their children becoming King or Queen are slim.
Prince Charles confirmed this by revealing that Kylie and Shane have the potential to make the couple's name shortlist.
He gushed about his grandchild during a reception celebrating Australia House: "Incidentally ladies and gentlemen my son Harry tells me that during their recent tour of Australia, he and his wife were offered countless thoughtful suggestions for the naming of their forthcoming baby.

"Just between us, I suspect that Kylie and Shane may possibly make the shortlist, but ladies and gentlemen I would not hold your breath for Edna or Les," the grandfather joked.
Meghan and Harry have been extremely quiet about names they're considering but the dad-to-be did mention one name he'd love for their daughter.
During their royal tour in Australia Harry said he adored the name Harriet; probably because of how similar it is to his own.
Fans of the Duke and Duchess are hoping they're going to honour Harry's late-mum by naming their firstborn Diana if they have a daughter.
We'll just have to wait and see when the springtime rolls around.