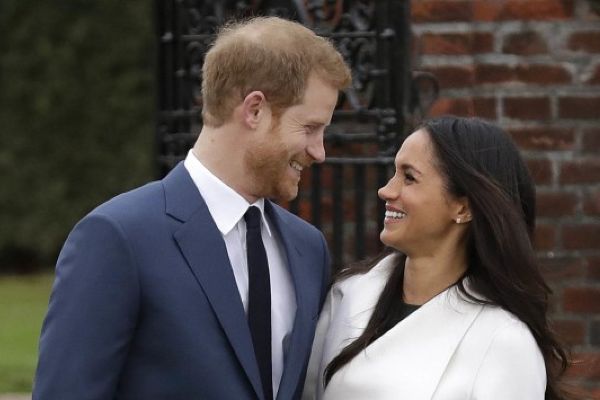 There's been much speculation leading up to the wedding about what title Prince Harry and his bride-to-be would be granted as they start their life together as husband and wife.
It's tradition for the monarch to offer members of the royal family a title upon their nuptials, which is why Prince William and Kate became the Duke and Duchess of Cambridge.
Now the 33-year-old Prince has received his new title, which Meghan Markle will be given, too, once they tie the knot later today.
"The Queen has today been pleased to confer a Dukedom on Prince Henry of Wales. His titles will be Duke of Sussex, Earl of Dumbarton and Baron Kilkeel," the announcement from Buckingham Palace reads.
"Prince Harry thus becomes His Royal Highness The Duke of Sussex, and Ms. Meghan Markle on marriage will become Her Royal Highness The Duchess of Sussex."
It was long suspected that Harry would be given this dukedom, as the Daily Mirror reported back in 2011 that he had been promised the title if he wed.
The last person Duke of Sussex was Prince Augustus Frederick, who held the title until his death in 1843.
Even though he was married twice, neither of his wives became the Duchess of Sussex because his father did not approve of the marriages. That means Meghan will be the first-ever Duchess of Sussex!
The Earl of Dumbarton is a title that hasn't been used for more than 260 years. The Scottish peerage has been held by only two men previously: a father and a son, both soldiers named George Douglas.
It feels fitting that a title with such military history has been granted to Harry, considering his own service in the Army Air Corps.
Baron Kilkeel has never been given as a royal title before. Kilkeel is a town in County Down, Northern Ireland.
We're excited to see the couple profess their love later today, starting off this new chapter in life with new titles, too!