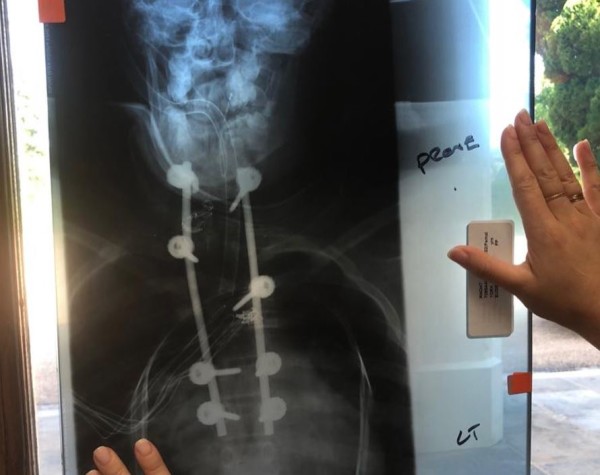 Princess Eugenie recently opened up about living with scoliosis in a bid to raise awareness of the condition, and to thank staff who "work tirelessly to save lives and make people better."
Scoliosis is a condition that causes curvature of the spine, and while it generally occurs in children before they reach puberty, adults can also be diagnosed with it.
Depending on the severity, a person may have to wear a brace or endure long surgery.
Something that Princess Eugenie knows about all too well.
Diagnosed with the condition at 12, the princess had eight-inch screws put into her back and metal rods put in her neck - an operation which took eight hours. The screws have now fused together which allows Eugenie stand up straight.
Taking to Instagram, the 28-year-old shared x-rays of her spine for the first time to mark International Scoliosis Awareness Day,
"Today is International Scoliosis Awareness Day and I'm very proud to share my X Rays for the very first time," she wrote.
"I also want to honour the incredible staff at The Royal National Orthopaedic Hospital who work tirelessly to save lives and make people better. They made me better and I am delighted to be their patron of the Redevelopment Appeal."
"I'm living proof that all these young people who have the same thing as I have. I have done it and been through it and I want to be able to help as much as I can for everyone."