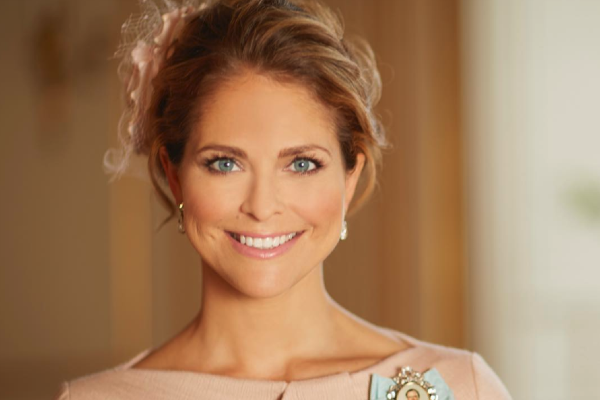 Picture via Instagram
While we still have to wait a little bit longer for the next British royal baby, in the meantime Princess Madeleine of Sweden just had her own regal addition to the family!
The 35-year-old and her husband Christopher O'Neill are already parents to two-year-old Prince Nicolas and four-year-old Princess Leonore.
According to an official announcement from the Swedish Royal Court, Princess Madeleine gave birth just past midnight on March 9 at Danderyd Hospital in Greater Stockholm.
Their daughter tipped the scales at about 7 lb 10 oz and is 19.7 inches long. Both mother and child are reportedly 'in good health'. And they even spoiled us by sharing a photo Christopher took of the beautiful baby girl!
Members of the Swedish Royal Family and Christopher's relatives sent messages of congratulations.
Princess Madeleine's parents, King Carl XVI Gustaf and Queen Silvia, gushed, "We are happy for the arrival of Princess Madeleine and Mr Christopher O'Neill's third child, and grateful that all has gone well for mother and child. Now we look very much forward to getting to know the new family member!"
Victoria, Crown Princess of Sweden and first in line for the throne, joined her husband Daniel Westling in congratulating her younger sister: "We are so happy for the entire family and we wish the new family member a warm welcome."
Madeleine's older brother, Prince Carl Philip, and his wife Sofia Hellqvist said, "We share the joy of Madeleine and Christopher, and of Leonore and Nicolas who finally get to meet their long-awaited little sister. We look forward to meeting her!"
Christopher's mother, his sisters, and their families joined together in sending the family well-wishes: "We are delighted with the news of Madeleine and Christopher's little baby girl, and the little sister of Leonore and Nicolas. We send them our warmest wishes and look forward to seeing them."
The petite princess is now 10th in line to the Swedish throne, and her mum is 7th in line.
Congratulations again to Princess Madeleine and Christopher!