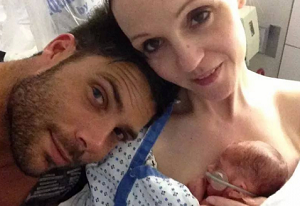 A couple who were left with a £130,000 medical bill after the premature birth of their child in New York has received an overwhelming response from the public.
Less than a day after Katie Amos and Lee Johnston revealed how they were stranded in the States after unexpectedly welcoming their son 11 weeks early, during a five-day mini-break, the public has raised over £6,000 so far to help them out.
The couple, from Lincolnshire in England, were walking through Central Park when 30-year-old Katie went into labour, going on to later welcome a son, Dax.
Uncertain as to whether their medical insurance would cover their hospital bill, which they say could total up to $200,000, the couple set up a fundraising website on New Year's Day, appealing for help.
The page reveals that Dax must now remain in hospital until mid-March while he receives treatment, and that his parents have been stranded with very little money and clothing.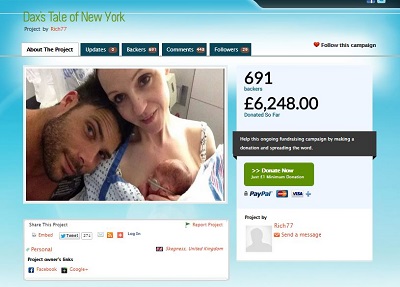 Since being created yesterday, the page has already received an overwhelming response from the public, who have thus far donated over £6,000.
One vocal supporter of the couple is celebrity Katie Price, who tweeted: "I hope their insurance company pay. My insurance company paid and were amazing when I had Jett in France."
It must be such a worrying time for these new parents. We hope that everything works out for them and their little one.