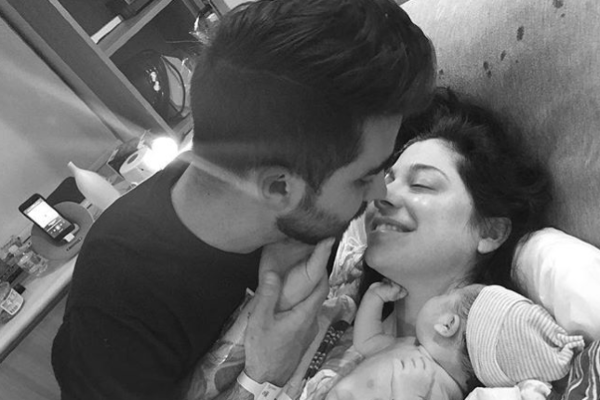 Christina Perri has shared the cutest photo of her baby girl and we can't cope with how precious she is.
Taking to Instagram, the proud mum shared, "Our little angel, Carmella Stanley Costabile she arrived perfectly on January 17th."
The new mum gushed about how her little girl has made her life better, "Everyday with her has been the best day."
Alongside the adorable photo of Carmella, the mum opened up about her daughter, "She is always smiling. she is pure joy & magic."
The Jar Of Hearts singer added, "We are so blessed & so in love!"
The photo has melted our hearts. Christina's little girl looks so content and tiny!
We weren't the only ones who adored the snap.The A Thousand Years singer's fans showered the mum with loving messages.
"Wow, she is beautiful. I wish you three the best wishes and a lot of happiness and love together," one wrote.
Another shared some advice with the mum, "She is just absolutely gorgeous!!! Enjoy every little moment because they grow and change so quickly!"
Another referred to her beautiful baby girl as "an angel on earth."
"She's stunning. I have no doubt you will teach her to be a strong young woman," said one fan.
Christina and her husband Paul Costabile welcomed their baby girl on January 17. The doting dad revealed their joyous news on Instagram.
Alongside a touching, black and white family photo, he wrote, "The greatest gift we've ever known."

The TV host shared that it was one emotional day, "Mom and our little principessa are doing great. Dad can't stop crying!"
Their darling girl is one of the cutest babies we've ever seen.