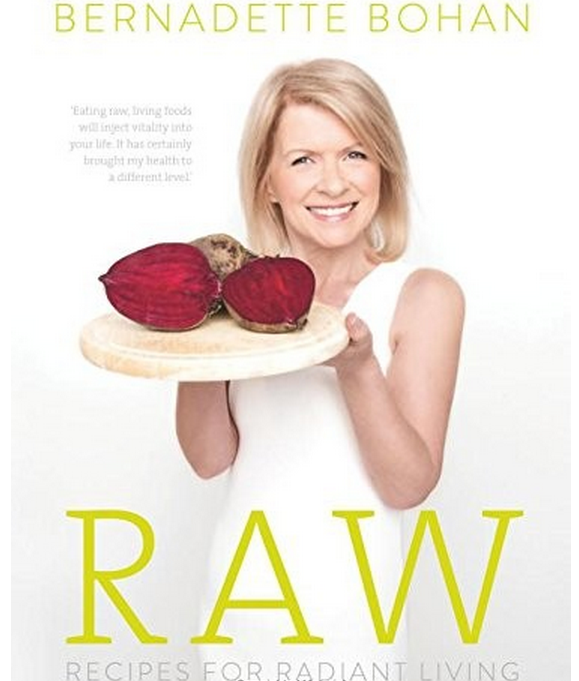 Having twice made a remarkable recovery from cancer, Bernadette Bohan became focused on promoting health and wellbeing by educating people about all the life changing improvements we can make to our diets.
Bernadette has become an advocate for a diet of plant-based foods, which has been proven to play a part in destroying viruses, bacteria and cancers. Having adopted the lifestyle change herself, she soon noticed real results: her health improved greatly, her skin glowed, her energy exploded and her waist shrank.
In her new cookbook, RAW: Recipes for Radiant Living, Bernadette explains all you need to know about live foods, provides guidance on the best equipment for your kitchen and key ingredients for your shopping list, and of course delivers delicious recipes that provide optimum nutrition – all written in her easy, accessible style.
Eager to challenge the notion that healthy foods can mean restrictions and deprivation, Bernadette has created 75 mouth-watering recipes including nutritious juices and smoothies, warm soups, spicy curries, pizzas and pastas and even delicious desserts.
RAW is perfect for those who want to feel great and have a healthy appetite for life.
Published by Gill&Macmillan, the book is available now and you can visit her website, Change Simply, for more information.