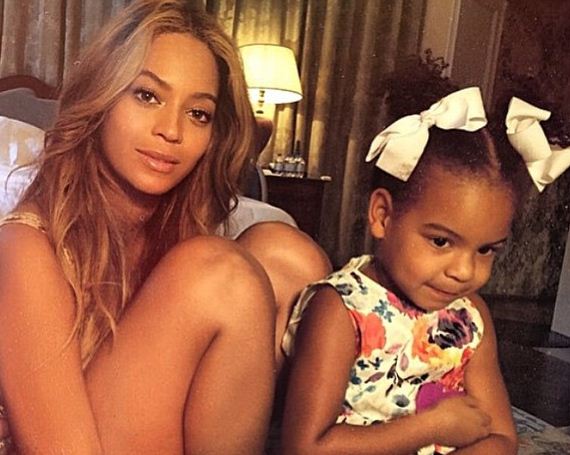 While pregnancy rumours are a daily feature of Hollywood life, it seems a recent one may have a little more grounding in reality than initially anticipated.

Reports that world-famous couple Beyoncé and Jay-Z were expecting their second child together began circulating last week, but without official comment from the celebrity royalty themselves it seemed the rumours may remain unsubstantiated.

However, it looks like a recent snap of the mum-of-one may have just added fuel to the fire!

Snapped disembarking a helicopter in New York City on Monday, the 33-year-old performer appeared to conceal a burgeoning baby bump behind her strategically placed laptop.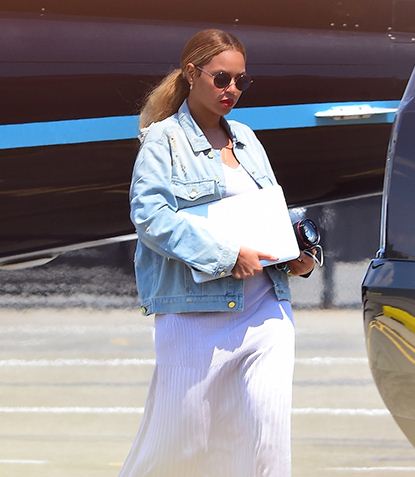 Wearing a loose-fitting maxi dress beneath an oversized denim jacket, the Flawless singer sent fans, who are eagerly anticipating the arrival of a sibling for Blue Ivy, into a complete tailspin.

Commenting on the stunning star's supposed pregnancy, a source recently told OK! magazine: "Even though she's barely showing, she's paranoid that someone will pick up on it, so she's hiding her stomach whenever she goes out."

If their comment and this recent snap is anything to go by, it looks like Blue won't have to wait much longer before becoming a big sister!