Mamma Mia actress Amanda Seyfried has given a candid interview about changes in her work life since starting a family.
The 33-year-old actress revealed that she has struggled to come to terms with travelling for filming since having her daughter in March 2017.
Her baby, who she shares with husband Thomas Sadoski, has a name which is not public knowledge,
Seyfried shot The Art of Racing In The Rain in Vancouver and You Should Have in Britain only a few months after filming the sequel to Mamma Mia in Croatia.
"I hate being on the road," she told A List. "How many times can you go to a Target in the town that you're in and get another duvet? It's really stressful getting more stuff and packing it and taking it home," she said, honestly.
"I did a movie in London last year and a movie in Vancouver, and trying to make everything feel like home is exhausting and always having my daughter and my dog with me… I'd much rather be home," she explained.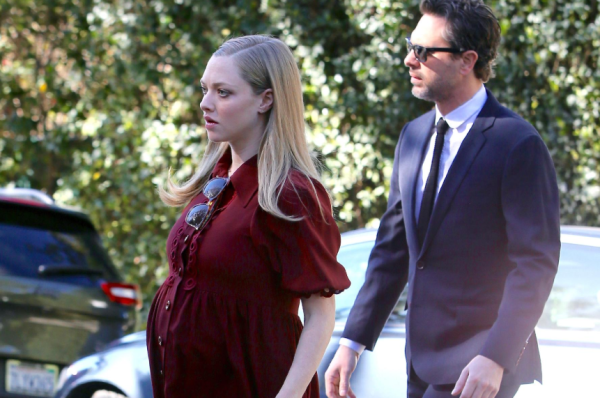 In her spare time, the mum makes her own jewellery for friends, but hasn't announced any plans to release her own line;
"That's too much work because you have to publicise it and other people would be doing it so it's not yours anymore," she said.
"I'm terrified of that type of thing. But, ask me in 10 years and maybe I'll have changed my mind."