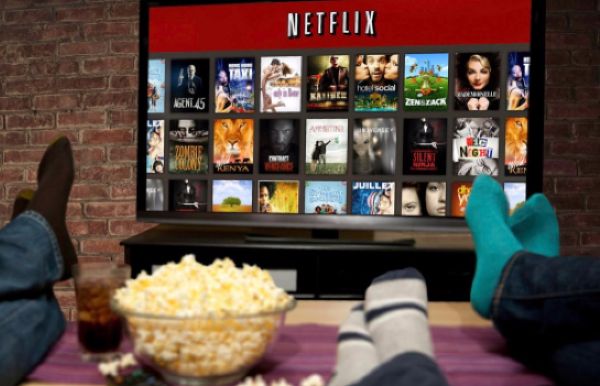 For many of us mums, gone are the days when Paddy's Day meant 'party day'. Nope, aside from taking the kids to the parade, we're looking forward to a relaxing evening of chilling like the proverbial villains.
Now that's not to say we aren't patriotic, and so although we probably will be watching Netflix, we'll be doing it in such a way that we'll still be celebrating our love of all things Irish.
St Patrick's Day is a day to celebrate everything that is Irish and is the perfect time to watch a great Irish Film or catch up with your favourite Irish actor – whether it's Jamie Dornan, Michael Fassbender, Domhnall Gleeson, or Ireland's Tourism Ambassador Liam Neeson, there's something for everyone!
Ireland is well-represented on Netflix (course it is, because we're great) and if you want to join us in being a Paddy's Day couch potato (what else on this most Irish of days) here are our top patriotic picks:
Sing Street
In 1980s Dublin, a teen whose family is falling apart transfers to a tough school, where he forms a rock band to fit in and win a girl's attention.
The Irish Mob
This documentary crime series charts the rise of the Irish Mob in America, from urban immigrant poverty to political power and wealth.
Standby
A luckless tourist at Dublin airport reconnects with this love of eight years earlier, who is on standby for a flight back to the US
Gold
A man returns home after a 10 year absence to reconnect with his ex-wife and daughter, but finds them living with his domineering former PE teacher.
The Lobster
In a near future world, single people are hunted and forced to find mates within 45 days, or be turned into animals and banished to the wilderness.
Haywire
A last minute mission in Dublin turns deadly for stunning secret operative Mallory Kane, when she realises she has been betrayed. Stars Michael Fassbender
Ondine
A fisherman's (Colin Farrell) life is transformed when he catches a mysterious woman in his nets. His daughter come to believe that the woman is magical creature.
Bloody Sunday
Bloody Sunday depicts the 1972 massacre in Northern Ireland, when members of the British Parachute Regiment shot and killed 13 unarmed demonstrators.
Brooklyn
The life of young Irish immigrant forever changes when she visits 1950s New York. But when summoned home, she finds herself torn between two worlds.