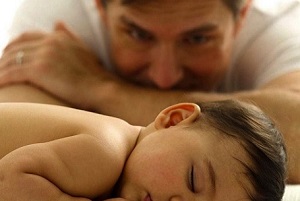 While there have been several calls for more help and support for women struggling to cope after welcoming a child, it would appear that new fathers are suffering in silence.
According to new research carried out by experts at Oxford University, new dads who are struggling with the transition to parenthood receive little support from either health professionals or loved ones.
The study revealed that 10% of men suffer from post-natal depression after welcoming a new baby, but they are often overlooked when it comes to receiving treatment.
The research revolved around interviews with 15 fathers over a period of eight months after the birth of a child. It emerged that while many of the dads were optimistic in the first month after the birth, by the six-month mark over a third showed symptoms of depression.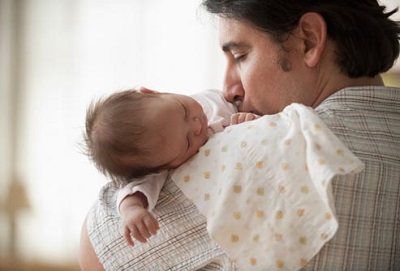 Commenting on the findings, Dr Machin said: "With fathers who want to be involved with their children, there is a tension between their need to provide and the wish to be at home. Having a baby can also put a strain on marital relationships, especially if the couple are not working as a team."
The study also found that dads take longer to bond with their children, while some mums can subconsciously limit the amount of time given to dads to bond with their little ones - all of which can contribute to their experience with post-natal depression.