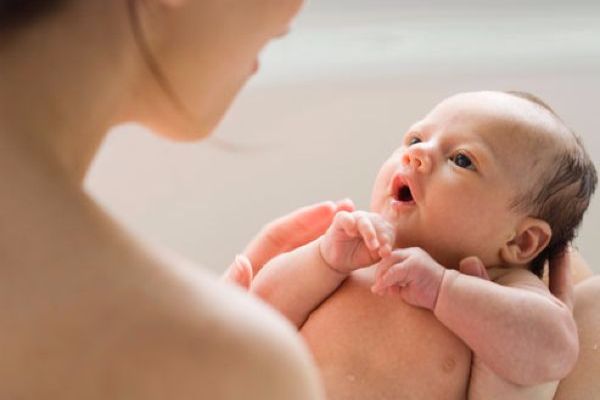 With the surge in popularity of more unusual and unique baby names, we're not so surprised to hear that some of the more seasoned, traditional monikers have fallen so far out of favour that they are tipped to become extinct.
This is the case, according to the team at BabyCentre, who have released a list of 36 names that have yet to be registered on their database in 2017, and which may have completely fallen out of favour among parents.
Yes, we get that we're only three months into the year, but this early insight gives a good indication of how these traditional names will fare.
So, without further ado, the names are:
| | |
| --- | --- |
| Girls | Boys |
| Angela | Bertram |
| Beverley | Cecil |
| Carol | Clarence |
| Debra | Clive |
| Diane | Cyril |
| Donna | Dean |
| Doris | Dennis |
| Elaine | Derek |
| Joanne | Duncan |
| Maureen | Ernest |
| Paula | Geoffrey |
| Sally | Horace |
| Sandra | Leonard |
| Sharon | Malcolm |
| Sheila | Nigel |
| Tracey | Neville |
| Wendy | Roy |
| Yvonne | Wayne |
So, is your name or that of your little one on the list? If not, would you consider giving one of these names to your newborn baby?
Given the name trends predicted for 2017 – from mythical gods to demons and wild animals – we were well prepared for this move away from the more traditional.
Some of the biggest names tickling new parents' fancies this year include ancient gods Thor, Freya, Zeus, Odin and Morrigan. Other popular names include Lucifer (aka Satan), Lilith (a demoness), and Kali (a Hindu war goddess).
Another strand of 2017's biggest names centres upon wild animals, with Hawk, Python, Tiger and Wolf proving surprisingly popular among new parents.
Well, where do you stand in the great baby name game – are you more of a traditionalist, or do you just love something that bit more unique? Let us know.