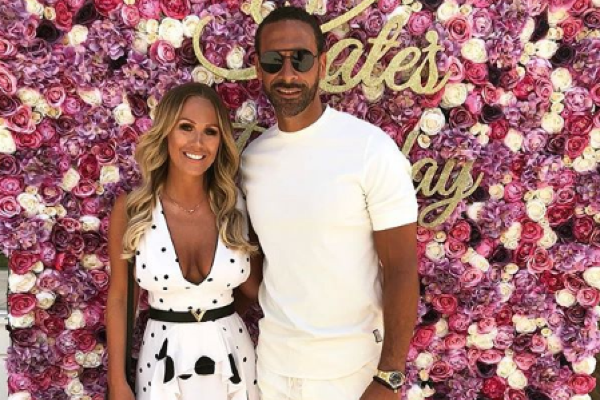 Kate Wright has detailed what family life is like as a step mum to Rio Ferdinand's three children.
The couple have been together for over a year and are now living together.
The footballer has three kids, Tia, Lorenz and Tate, who he shared with his late wife Rebecca.
Sadly Rebecca lost her battle with cancer in 2015.
Revealing aspects of her new role as a step-mum, the Towie star said it doesn't come without challenges.
"It is challenging but it's just as amazing. It was always going to be a hard job, it was never going to be easy but I love it and I couldn't imagine life without the three children," Kate said to the Mail Online.
Like the majority of us, Kate is all too familiar with the demands of raising little ones and the early nights!
"I like to go to bed early, it sounds ridiculous but I'm like a granny! I'm asleep by 9 pm but I am up at 6 am."
Speaking about the school run, the TV star shared her reality of the morning rush.
"We have dinner, do homework, a bit of fun time, then the kids go to bed, I go to bed. I like to wash my hair in the morning so the Panasonic is great as I just blow-dry, give it a quick straighten and then get up and give the kids breakfast…," she said.
"I'm always in a mad rush in the morning trying to get out of the house especially with the kids so I just love the hairdryer as well as the straightener."

Her boyfriend, Rio Ferdinand is currently in Russia for the World Cup, so the 27-year-old is holding down the fort on her own.
"I'm with the kids on my own and obviously, we miss him but we're having a nice time just us four as well," she explained in light of Rio's absence.