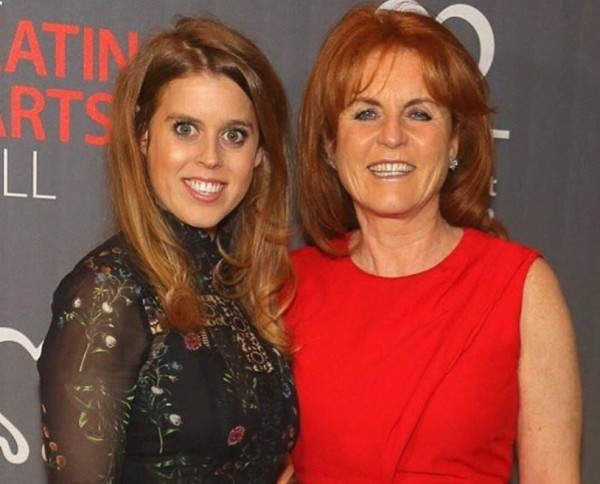 It's no secret that Sarah Ferguson has long had a rather fraught relationship with the Royal family.

However all that seems to be changing as of late with her appearance at both Harry and Meghan's May wedding as well as at Ascot.

In the run up to her own daughter, Eugenie's, wedding to Jack Brooksbank in October, she certainly has a lot to celebrate as of late.

But one thing that no one can deny is how close Sarah is to her two daughters, Beatrice, 29 and Eugenie, 28.

They adore their mother and seem to have such a strong bond as well as being friends with each other.

In her recent op-ed for the Evening Standard, she discussed how her charity Children in Crisis would be merging with the Street Child, which trains teachers and builds schools in conflict-affected areas.

She then touched on how the charity has made her a better mother to her two girls.

''It has certainly made me a better mother to my daughters Beatrice and Eugenie, giving me a sense of perspective, and allowing me to encourage them to use the platform they have to get involved in charitable work," she wrote.

"It has probably saved my life, too, by giving me purpose through hard times," she told Harpers Bazaar

Sarah also spoke about how her upcoming merger wasn't that different to Eugenie's wedding.

"I see it a bit like Eugenie getting married later this year. She's 28, and when your children get to that age, you let them do their thing."

She also mentioned that Beatrice and Eugenie will be ambassadors for the charity.

Princess Eugenie celebrated the merge of the charities with a sweet Instagram post to her mother.

"So happy to see charities coming together for a common goal!"
Whatever parenting techniques Sarah used have clearly worked well!