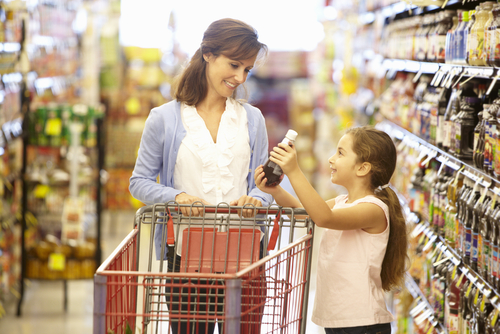 I'm a savvy shopper, always on the hunt for a good bargain, so when faced with the task of doing a comparative weekly shop between Tesco and another retailer, I jumped at the opportunity.
The only rule was that I had to do the entire weekly shop purchasing solely from Tesco's own 'Staying Down' range. At first, I thought I would find this challenging as I religiously include certain name-brand essentials in my trolley every week and I thought the 'Staying Down' range wouldn't have everything I needed. However I soon found out I was mistaken which meant the whole experience was a breeze.
I'm a busy mum working part-time with two girls under 10, a puppy and a husband who shall remain ageless. So like most mums, I have my weekly shopping routine timed down to the very second. After dropping the kids to school for 9.30am on Monday, I like to go and get it out of the way so that I can focus on important tasks at hand for the week ahead.
Admittedly, I've always been one to go with
own brand products from a particular retailer, then straight to another retailer for the named brand necessities. I ruthlessly began perusing Tesco's 'Staying Down' range assuming that they wouldn't have the same great breath of range coupled with ridiculously good price. I was wrong.
Who'd have thought that having everything under the one roof was such a GAME CHANGER? I saved enough time doing my entire shop in the one place to allow me time for a bonus coffee and catch up with a friend I hadn't seen in ages. Bonus eh?
My Tesco shop also came up slightly cheaper (€4) than the other retailer which I thought was interesting as I didn't think I could purchase the same items let alone at similarly low prices. I'm not going to go through every product that I bought but I've listed some shining stars below that truly deserve a shout-out:
Families That Lunch Together…
Each day I prepare lunch for the whole family, including myself - that's 4 lunches a day, 20 lunches a week, 80 lunches a MONTH…whew. That's a lot of lunch and it really adds up, so to say I was excited to see a real saving here is an understatement. My husband and I are pretty easy going with food, so it's really the kids who are in the driving seat when it comes to packed lunches. Our lunches are always very healthy - I include fruit, yoghurt and a sandwich every day. The kids are big fans of the humble ham and cheese sandwich and to my delight I saw fantastic savings here.
Considering these are staples in the weekly shop, I was excited to see I'd be saving €1.32 on lunches a week. That's €5.28 a month, €63.36 a YEAR on lunch alone. Major win.
The kids also LOVE avocado (mini hipsters in the making) and at 49c a pop I was thrilled to pop these into the basket too.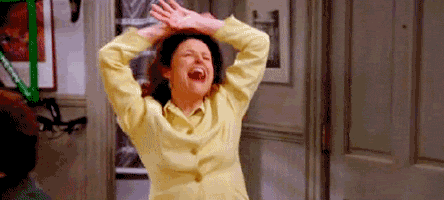 Home Is Where The Germs Aren't…
I'm a straight-up germophobe and I go through house cleaning and hygiene products like there's no tomorrow. While I try extremely hard not to inflict my obsessive compulsive CLEANING disorder onto my family members, I'm a real stickler when it comes to the kids washing their hands. With handwashing before every meal, after they've touched the dog, post bathroom or when they've come back in from the garden, we go through hand wash like it's going out of style.
While cleanliness is crucial, it's equally important to me that their little hands and skin are protected, so I was thrilled to pick up Tesco's Pampering Handwash 500ml bottle for just €0.69c. What's more, their anti-bacterial multi surface wipes (another non-negotiable essential on the weekly shopping list) are just €1.09 for 40 wipes. Most importantly, they're bleach and alcohol free and they smell great. To me, there really is little or no difference between them and the majority of name brand wipes I've used in the past, so that's another major plus and major saving for me and my neurotic ways.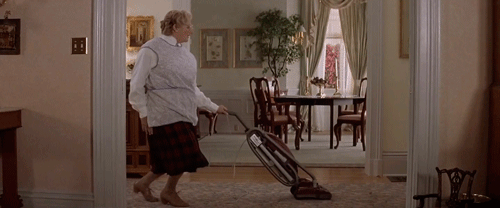 It's Treat Time…
While I wouldn't say treats are a big part of our weekly diet, I do like to pick up a few emergency supplies each week- with three girls in the house, it's always good to have a few chocolate based snacks in our 'Break-In-Case-Of-Girl-Related-Drama' emergency stash.
I absolutely LOVE plain chocolate and Tesco's 74% Cocoa Ivory Coast chocolate is the ultimate mid-week treat and only €0.95c for a pretty big bar. I like to hide this away for just the adults (we need our pick me ups too), but I do allow the girls to indulge in a treat or two mid-week after school. I found Tesco's Nutty Nougat Caramel bars on their 'Staying Down' list and picked up a pack of 8 for just €1. This was a big deal for me, because I could only find a pack of 6 chocolate treats in the other retailer for €0.89c. In Tesco you get another 2 very generous sized bars for just €0.11c extra - yes, I'm getting right down to the nitty gritty here so you don't have to.
Also on the treat-hit-list this week was Tesco's Amanti Prosecco Frizzante – don't worry it's not AS fancy as it sounds and definitely does not need to be kept on the shelf for that very rare, but very special occasion - it's definitely worthy of a Friday night popping. The 75cl bottle was just €7.99 which I was blown away with. Other retailers are known for their super savings on alcohol, but Tesco have definitely come to play. Watch this space.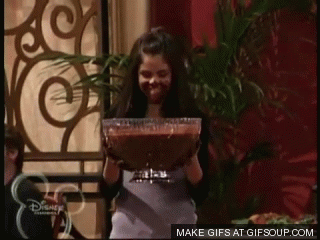 Final comments…
Overall, I saw great savings doing my weekly shop with Tesco, choosing items from their 'Staying Down' selection. What's more, I prefer the layout of the store generally- I find it's less chaotic, items are neatly stocked and it certainly helped that there was a bag packer on hand the day I went in to do my shop. I was very impressed with the products from Tesco's own brand range and so far it has received 10/10 from the rest of the troops. I'm thrilled to have walked away with some great savings and I'll be making a big change to my weekly shop from now on. Thanks Tesco.