When September rolls around, we get pretty excited for all the changes that autumn brings – the cosy weather, kids back to school, the gorgeous changing colours of the leaves…but one thing we don't look forward to? Getting back into the crazy morning school run.
Mornings are manic anyway, but throw in the school run and we're suddenly totally overwhelmed. It's all we can do to get the kids out the door with their uniforms on properly, a vaguely healthy packed lunch and get them all to the school gate before the bell rings. It's only once we drop them off and look in the mirror that we realise a) we're wearing two different shoes, b) there's a stain on our jumper and c) we're rocking an altogether disheveled vibe.
There's no worse feeling than awkwardly smiling and waving at the other mums at the gates when simultaneously checking if we have something in our teeth and if we have matching socks on or not.
Mornings are stressful enough without having to panic about what you're going to wear. Comfort is key, but we also want to feel good about ourselves with minimal effort if we can – which is where Gym+Coffee's new range comes in.
When we're putting together our morning outfits and we're rushing, what we really want is choice, comfort and style all in one. This range has brand new styles, colours and product that make for the ultimate versatile wardrobe, perfect for the shifting seasons. Stay ahead of the game this school year by getting your hands on gear perfect for the cooler temperatures on the morning school run!
Gym+Coffee's range have the cosy relaxed pieces you need for keeping warm and stylish while you're on the go and their new sports bras with matching leggings are the perfect maximum comfort pieces to keep you warm and chic all in one outfit! Check out some of our favourite pieces from the collection that will have you mixing and matching like a pro and showing up at the school gates looking put together and ready for the day!
All-In 3.0 Legging (RRP €70)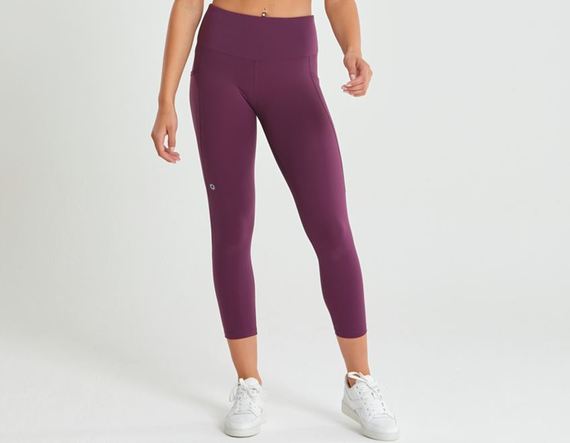 These leggings have a powerful and lightweight fabric that's designed to make you feel all the support with none of the pressure. Breathable, sweat-wicking leggings with loads of stretch. With features including high-rise waistband + internal drawstring, double-curve backseam, they are squat-proof and have double side pockets (winner!!) and come in a buttery-soft fabric. Stylish and primed for all-day comfort. Mix and match sets will ensure you're looking and feeling great.
Gym+Coffee Chill Track Crop Crew (RRP €40)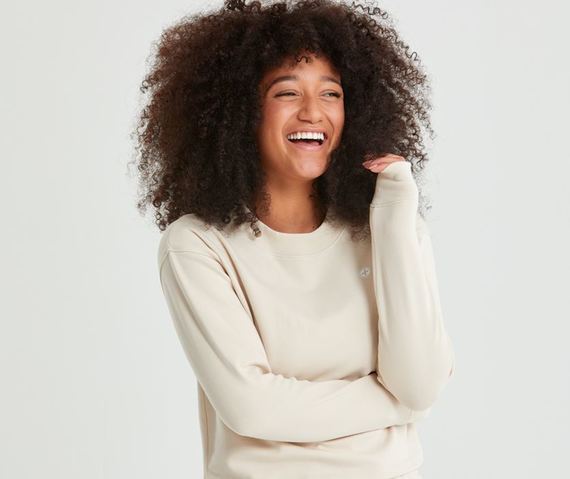 These alabaster and wisteria blue wide crew necks are the perfect fit for when you want a lazy day but don't want to compromise on style. The relaxed fit with a soft (that is, a little longer than normal!) crop and ribbed collar makes for a sleek and laid-back look that takes you from the school gate through you errands and to the gym in a seamless transition. Pair with the Chill Track Jogger (€60) for the ultimate coordinated look.
Gym+Coffee Embassy Pant (RRP €75)
In a striking anthracite and marble grey colour palette, these pants are a real game changer style. Bringing luxury comfort and super-flex to a smart, commuter-style set of bottoms, the only thing better than the stunning style is the fact that they have pockets for ultimate convenience! In a flattering slim fit – with elasticated, high waist design for maximum comfort -these will quickly become your running-late-in-the morning go tos!
Gym+Coffee Run Free Tee (RRP €30)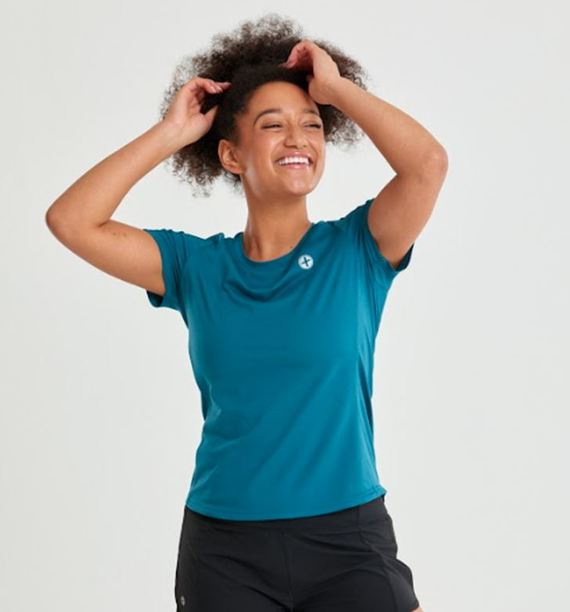 One of their sustainably made pieces featuring recycled polyester, lightweight and breathable fabric in the gorgeous orchid lilac shade, this Run Free Tee is our new gym favourite. Designed to give you your best and most breathable training session yet, hit the gym in style and turn heads on the treadmill! Match it up with the Gym+Coffee Contender Shorts (RRP €40.00) with a handy zippable back pocket for keys and gym cards. In a lightweight and quick dry fabric, this set is stretchy, flexible and ready for all types of training, running or exercise – even running to make it to school on time!
Never fuss about putting together an outfit for the school run again – Gym+Coffee's new range is a stunning collection that blends seamlessly together to create tons of gorgeous looks all in one collection.