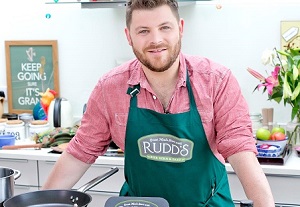 If there's one thing us Irish love, it's tucking into a classic cooked breakfast.

From grilled sausages to black puddings and everything in between, there's no doubt we're big fans of a little pork, but we certainly don't limit it to the breakfast table!

According to recent statistics, Irish families refuse to deprive themselves and love nothing more than jazzing up a pasta dish with a little bacon, while others opt to spice up their pizza with a classic sausage topping.

Eager to tend to the needs of us pork-loving families, Rudd's have teamed up with TV chef Simon Lamont to ensure we don't miss a beat when it comes to new and interesting pork recipes.

Commenting on his partnership with the award-winning company, Simon said: "Everyone loves a home-cooked meal, and now that summer is fast approaching it's the perfect time to try new recipes using Rudd's Quality Assured products and fabulous fresh ingredients."

Agreeing we need to keep things exciting in the kitchen, the popular chef insisted: "With time-pressed mums and busy young professionals, it's important to provide inspiration and to take everyday products and make them even more delicious. Whether you're cooking for family or friends, or just making a humble sausage sambo for yourself, quality and taste should always be your number one priority."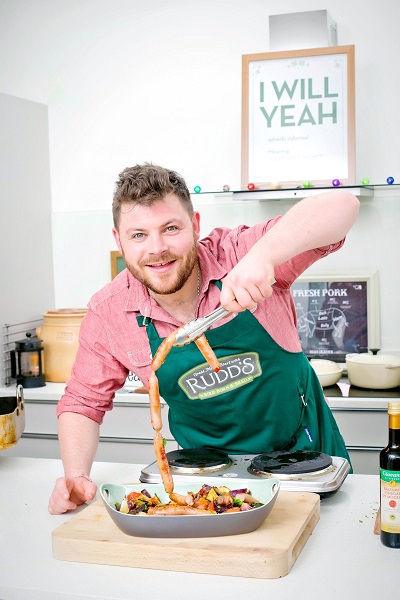 Showcasing Rudd's delicious and versatile products in a range of exciting new recipes, Simon will inspire budding chefs the length and breadth of Ireland with a variety of mouthwatering creations.

If you've become tired of your standard pork dishes, then you need look no further than Rudd's fantastic new range of products which are guaranteed to delight even the fussiest eater in your house.


And let's face it, we all have one!