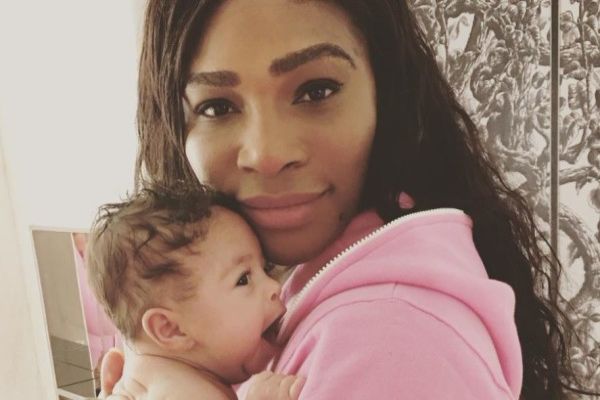 Serena Williams opened up about her traumatic birth experience when she graced the cover of Vogue's February issue.
Taking to Facebook, the mum expressed her shock at the influx of support she has received since she opened up about the difficult time.
The tennis champ said she never expected to start such a big discussion, "especially with black women, who have faced similar complications and women whose problems go unaddressed."
The proud mum hopes she will raise awareness by sharing her own personal story, "These aren't just stories: according to the Center for Disease Control, black women are over 3 times more likely than white women to die from pregnancy or childbirth-related causes."
The mum understands that the nation has a lot of work to do to close the gap.
She believes that every single mum deserves to have a positive experience during childbirth, "EVERY mother, regardless of race, or background deserves to have a healthy pregnancy and childbirth."
Despite her struggles, Serena looks at her own personal experience in a positive way. She admitted, "I'm happy it happened to me. It made me stronger."
The experience also made her see just how strong women are.
The Wimbledon champion thanked everyone for the waves of support and praised those who had the strength to share their own stories with her.
"I encourage you to continue to tell those stories. This helps. We can help others. Our voices are our power," she added.