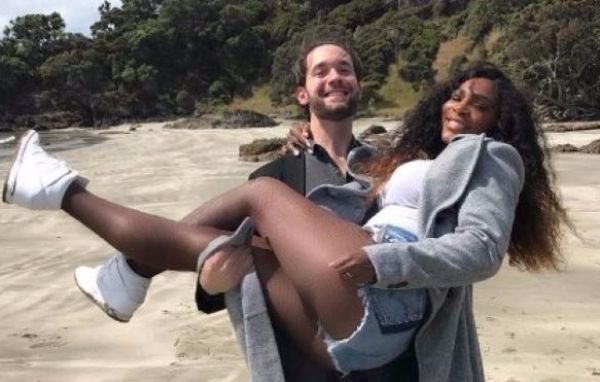 Last week, Serena Williams took to Snapchat to share an image of herself on vacation, guarding a baby bump captioned "20 weeks".
So, if you do the math, the tennis legend actually won the Australian Open while she was nine weeks pregnant - which is literally incredible.
Anyway, the Internet spent the past six days freaking out over Serena's snap, and now we have even more reason to be excited.
The 35-year-old has taken to Instagram to officially confirm that she is, in fact, expecting a baby with her fiancé Alexis Ohanian.
The post reads: "My Dearest Baby, you gave me the strength I didn't know I had. You taught me the true meaning of serenity and peace. I can't wait to meet you. I can't wait for you to join the players' box next year."
The star continues, saying: "Most importantly, I am so happy to share being number one in the world with you.... once again today. On @alexisohanian b-day. From the world's oldest number one to the world's youngest number one. Your Mommy."
We're melting!
The post has been liked more than 104,000 times in just under two hours, with thousands of people sending Serena and Alexis their wishes.
"Beautiful like you. Missing you so much on the courts. Wishing you nothing but love, peace and harmony. Happy pregnancy," wrote one enthusiastic fan.
Serena announced her engagement to Alexis, who is the founder of Reddit, in December 2016. Congratulations to the happy couple!