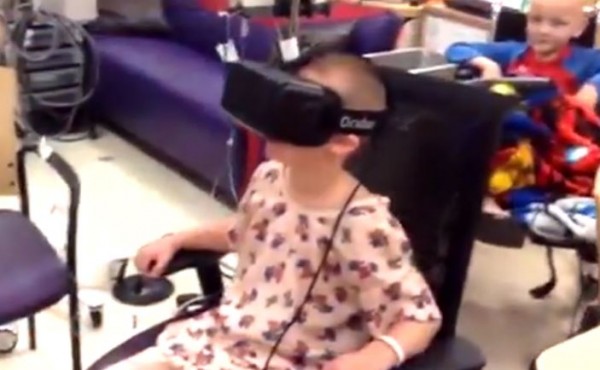 Thanks to virtual reality, seriously ill children, who spend a good portion of their days in hospitals, were given the chance to 'ride' a rollercoaster.
Game Start School, a tech company that inspires interest in art, maths and science through it's gameplay, joined forces with Mott Golf Classic charity to give sick children at a Michigan hospital a trip of a lifetime, without having to leave the hospital.
For a lot of these children the hospital's four walls are the only things they see for days, weeks, even months on end, making this experience even more special.
The video, which was uploaded to YouTube, sees kids screaming in delight as they go up and down the 'rollercoaster', with one exclaiming: "I'm on top of the world".
Such a beautiful video, check it out:
SHARE to show the power of technology.