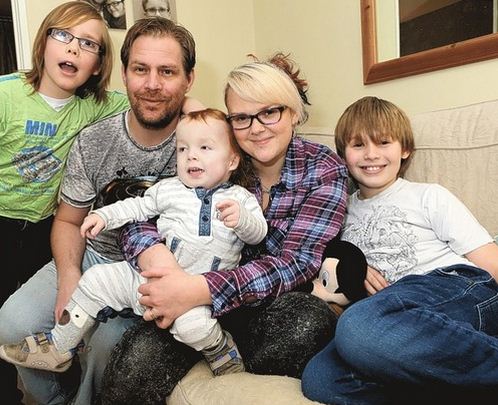 A very brave little boy named Nathan Ghinn- Morris recently celebrated his third birthday despite having been diagnosed with both Edwards' syndrome and Jacobsen syndrome before his birth in 2011.
Nathan, who was born to parents Sadie and Stuart, is the only child in the world to suffer from both conditions and has defied all odds by making it to his third birthday.
The conditions are both rare and associated with serious heart and genetic defects.
Opening up about her son's condition, Sadie said: "We were told of Nathan's diagnosis when I was 32 weeks pregnant. Then all of a sudden we were told there was no hope. We were told Nathan would not survive and given the suggestion to terminate."
Reliving her traumatic labour, Nathan's mum said: "The birth was a terrifying experience. All Stuart and I could do was cry and hold each other. It wasn't until he was ten minutes old that Nathan took his first actual breath."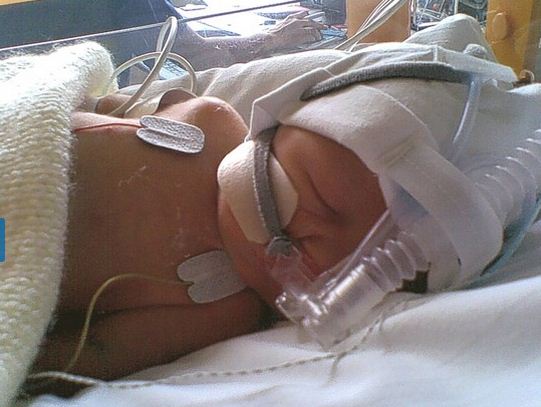 Six days following his dramatic arrival little Nathan underwent life-saving heart surgery, with his mum crediting the operation for getting Nathan to his seventh day.

Three years on, the mum-of-three discussed Nathan's progress, saying: "He is very small for his age, he cannot support himself to sit or stand, nor can he crawl or roll over. He is unable to talk but he does make sounds."

Despite all this, Nathan is a very content child, with his mum calling her miracle baby a "really smiley little boy."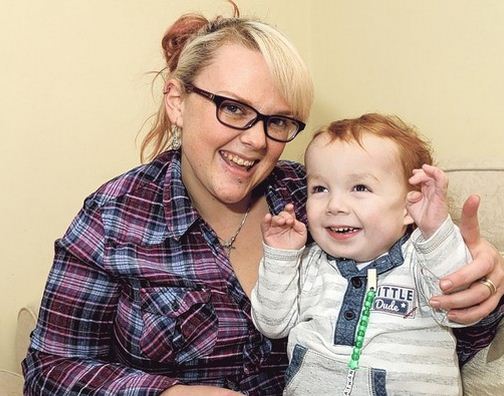 Acknowledging the seriousness of her son's conditions, Sadie said: "Every day we have with Nathan is a blessing. There is no cure for either condition. Nathan will be genetically disabled for the rest of the time he is with us."

Both Sadie and Stuart are said to be overwhelmed by the support they have received in recent weeks after going public with Nathan's struggles.