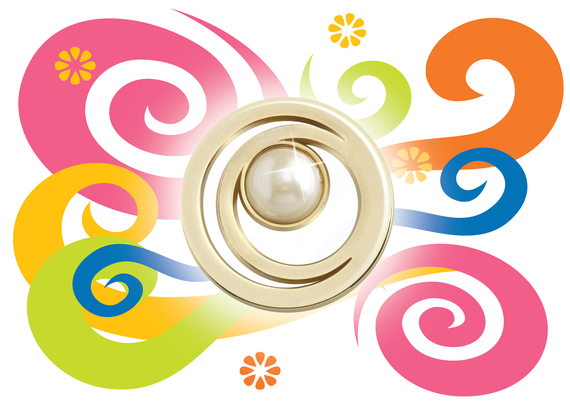 With European Cervical Cancer Prevention Week running from 24-30 January, CervicalCheck is encouraging mums aged 25 to 60 to look after the thing they often put to the end of the list – their health.
In Ireland, approximately 300 women in Ireland are diagnosed with invasive cervical cancer each year and over 90 women die from the disease.
The best weapon we have to fight this cancer is cervical screening – a service that is provided for free to women between the ages of 25-60 through the CervicalCheck programme.
If you can't remember when your last smear test was or aren't sure if you're eligible for one, visit
CervicalCheck.ie
. It takes seconds to check when your next test is due, locate your nearest test provider or even change personal details. All of these services can also be carried out over the phone on Freephone 1800 45 45 55.
To promote European Cervical Cancer Prevention Week, CervicalCheck are giving out beautiful pearl brooches - or as they are also known, Pearls of Wisdom. Freephone 1800 45 45 55 to claim your free pin;if you gift it to a loved one, that phone call could save their life.
If you use Twitter or Facebook, why not post a picture of yourself wearing your Pearl of Wisdom, using the hashtag #sharethewisdom? Let your friends and followers know how important it is to have regular smear tests.
It only takes a few minutes and could save your life.