The family of a little girl whose mum tragically died in a car crash the day after her birth have said she is their "bright light".
Grandparents Ann and Paddy Kenny, from Thurles, Co. Tipperary, were devastated when their daughter Nicola lost her life in September 2016, just a day after giving birth to little Lily Rose.
Nicola was travelling with her mother and aunt to Temple Street Children's Hospital, where Lily Rose had been transferred over concerns for her health.
They had pulled in their car to the hard shoulder of the M8 so that Nicola could take a call from the hospital. While they were parked on the hard shoulder, their car was struck by a truck, and Nicola was killed. Her mum and aunt were seriously injured in the accident.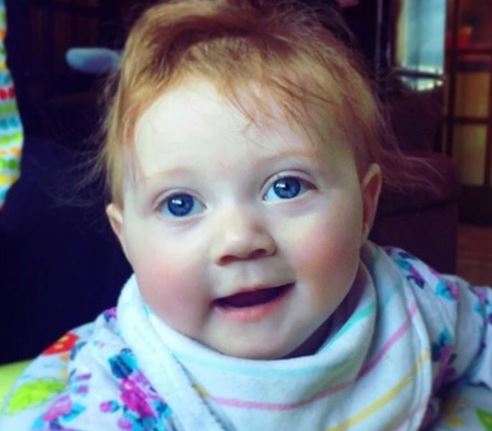 After the tragic accident, Lily Rose's grandparents became her guardians, and she is thriving in their care. They have devoted all of their time to raising the little girl, who is now seven months old.
Lily Rose's family are now rallying around to raise money to provide for the little girl's future.
Her cousin Tomás Whelan explained: "We decided to do the Hell and Back event, to try and raise some money for Lily Rose.
"Neither of her grandparents are working since the accident, and we're trying to help in any way we can.
"Nicola had set up a credit union account for Lily Rose when she found out she was pregnant with her, because she wanted Lily Rose to have savings, so we're hoping to add to that for Lily Rose for when she's older."
Tomás said his grandparents have been coping with the tragedy "as well as can be expected", and that Ann - who was injured in the crash - is doing "OK".
"Physically, she's doing OK. Mentally, she's coping as well as can be expected," he explained.
He told the Irish Independent that the couple are busy caring for Lily Rose, who is beginning to crawl around.
"She's a handful. She's just like her mother. She has wild orange hair that's always standing up, and she's such a happy, bubbly baby.
"She's everybody's bright light, and keeps everybody on their feet."
Tomás has already raised almost €4,000 for the little girl's future through sponsorship for the Hell and Back adventure race. To donate to his appeal, click here.