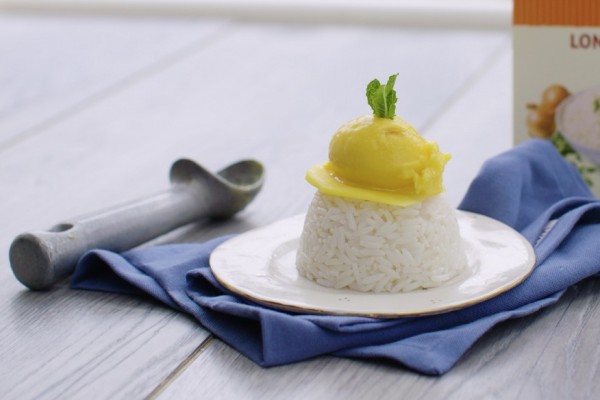 As busy mums trying to juggle a hundred-and-one different daily tasks, we are very familiar indeed with the phrase 'time poor' – and, unfortunately, this can really take its toll on us when it comes to mealtimes.
In our best efforts to serve up a nutritious and well-balanced meal for our families, we can often end up stressed or scrambling for time. This has been reflected in new research by Uncle Ben's, which revealed that one in five Irish people prepare and cook a healthy, balanced meal just once a week.
The research was released this week as part of Uncle Ben's 'Healthy Meals Made Easy' campaign, covering everything from tips to recipes, launched to encourage people nationwide to think about their meals and show how small, practical changes can quickly upgrade the quality and nutritional balance on your plate.
Working on the campaign is top Irish chef, Chef Adrian, who has come up with some snappy and delicious recipes that can be made, from pot to plate, in 20 minutes or less.
In an interview with MummyPages, Chef Adrian also shared some top tips to help mums out in the kitchen; from making the best use of your time, to serving up the best quality meals.
Firstly, Chef Adrian reckons that, no matter how time-poor you may be, you should always make time for a family meal.
"It should be an experience," he explains. "Just look at the Italians – they take about two hours to eat their meal. It's great, even for your mental health, to get everyone to sit around the dinner table to enjoy their meal. It keeps your body right."
So, does Chef Adrian have any other nuggets of wisdom that we mums can learn from? You better believe it!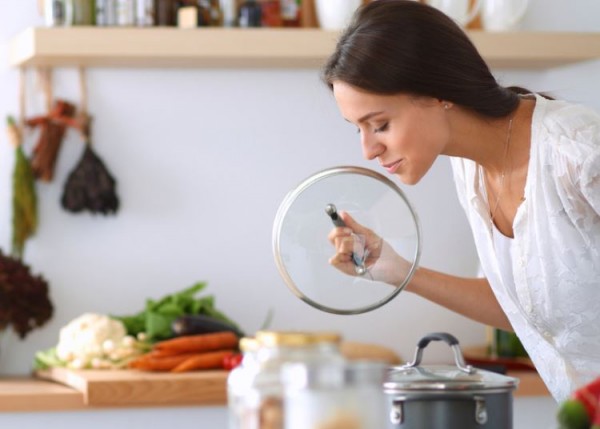 Think ahead
According to Chef Adrian, even the little preparations can make all the difference when it comes to putting your meal together. Simple steps like pre-heating the oven (so you don't end up standing around for 15 minutes with that lasagne dish in your hands), and preparing the ingredients in advance will save you precious time that you could be spending around the dinner table.
Keep good basics in your fridge and pantry
A few basic hero ingredients from the fridge or pantry can mean the difference between serving up a delicious home-cooked meal and dialling for a takeaway. Chef Adrian recommends keeping the following in stock:
Full-fat butter, for flavour ("Butter has a bad rep, but it's one of the most natural ingredients you can use.")
Full-fat milk
Fresh fruit and veg
Spices for flavour
Lots of pots of herbs – such as basil, rosemary and thyme – both indoors and outdoors
Pure quality salt
Olive oil
A variety of cheeses
Shop with a butcher
One of Chef Adrian's cardinal rules is to shop for your meat and chicken with a butcher. This way, you know exactly where your meat is coming from, allowing you to get the freshest and healthiest produce to cook with and serve up to your family at mealtime.
Be wary of processed sugar in foods
Chef Adrian also advises us to look out for hidden processed sugar during our grocery shop. Difficult to digest, processed sugar will try its best to store itself inside of our bodies, and zap our energy – and the last thing we want to do when we have no energy, is cook a meal from scratch!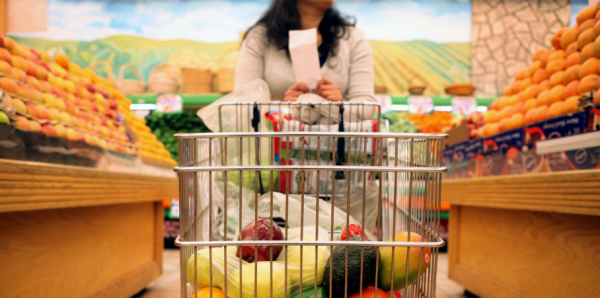 Use the best ingredients your budget will allow you to
This is one of Chef Adrian's cardinal rules. While not everyone will have the budget to splash the cash on all-organic food, we can all make smarter choices when doing our grocery shop. Do your research, make a list, and go for the best quality ingredients that your budget will stretch to.
Get the kids involved in meal prep
Our bad habits towards food and home-cooking can rub off on our little ones, so it's important to instil an appreciation of creating nutritious, tasty and well-balanced meals.
Chef Adrian explains: "Parents today aren't cooking, and these skills are being lost as a result. If children see their parents cooking, they will want to do it too."
Videos and tutorials are also a great way of helping this process along, he says: "Go on YouTube and Uncle Ben's Facebook for videos – they are great, as they let the kids see how everything is made."
Chef Adrian recommends the following recipe, for Uncle Ben's Curried Meatballs Made Easy – why not try it out this week?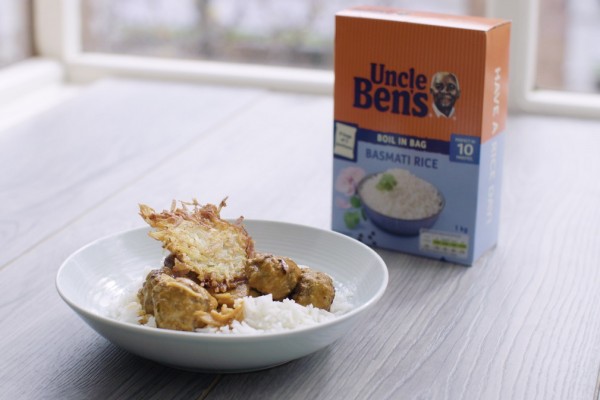 Uncle Ben's Curried Meatballs Made Easy
Serves: 4
Ingredients:
for the meat mix
300g beef mince
300g pork mince
1 egg, lightly beaten
1 spring onion, finely sliced
a small piece of ginger, grated (about a teaspoon worth)
½ teaspoon cumin
a pinch of sea salt
olive oil
for the sauce
olive oil for frying
½ onion, sliced
1 tablespoon mild curry powder
2 tablespoons tomato purée
1 x 400ml tin of coconut milk
a small piece of ginger, grated (about a teaspoon worth)
1 tablespoon soy sauce
a pinch of sea salt
for the rice
300g Uncle Bens basmati rice (rinse off the starch under cold water)
3 cardamom pods, pierced to release the flavor
600ml water
2 big pinches of sea salt
to garnish (optional)
olive oil
1 maris piper, peeled, grated and any water squeezed out
Method:
1. Preheat the oven to 220ºC/425ºF/gas mark 7.
2. Place all the ingredients for the meat mix, excluding the oil, into a bowl and mix really well with a wooden spoon.
3. Shape into twelve small balls approximately 2.5cms (1 inch) in diameter.
4. Put the meatballs in a large roasting tin, drizzle with olive oil, and bake in the oven for 7 minutes.
5. Meanwhile, make the sauce. Place a saucepan or frying pan with a tablespoon of olive oil over a medium heat, and sweat the onions for 30 seconds. Add the curry powder and tomato purée, and cook for another 30 seconds. Add the coconut milk, ginger, soy sauce and salt, and bring to the boil.
6. Take the meatballs out of the oven, pour the sauce over them and place back into the oven for another 7 minutes.
7. Place the rice, cardamom, water and salt into a pot with a lid, and bring to the boil rapidly. Turn down the heat and allow to simmer for 8–10 minutes until light and fluffy. Remember to remove the cardamom pods, once cooked – they should be sitting at the top of the rice when it is ready.
8. For the garnish, in a hot frying pan coated with some olive oil, flatten little pancakes of grated potato and fry on a medium heat until golden and crispy on each side.
9. When everything is ready, serve on a decorative platter by spooning on the rice, then the meatballs, sauce and garnish, and tuck in.
With Uncle Ben's you can make a healthier plate in minutes. For more great recipe inspiration and useful tips, visit Uncle Ben's Facebook community, www.facebook.com/unclebensireland.