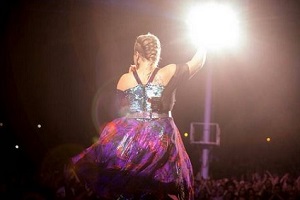 Anyone who follows her social media posts will know that this star is a devoted and doting mum, and while she previously expressed apprehension about enduring another difficult pregnancy, she has made no secret of the fact that she wants to expand her brood.
Well, it looks as though congratulations are in order once again for Kelly Clarkson, with the star announcing live on stage during a show last night that she is expecting baby number two.
The singer, who is married to Brandon Blackstock, took her audience by surprise as she became suddenly emotional while introducing her song Piece By Piece during the show at LA's Staples Centre.
After struggling to get through the song, the 33-year-old eventually came to a halt and told the crowd: "I was totally not planning on announcing this, but I'm pregnant. I'm having a really hard time."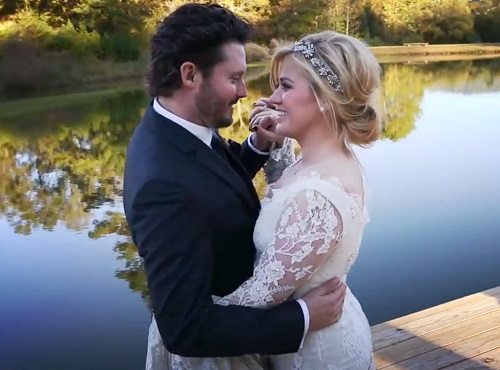 "I'm gonna nail the s*** out of this song. That was not how I wanted to announce that…I hate this song right now. My makeup artist is backstage hating me right now. I just don't want you to think I'm on pills or drunk or something," she added.
After gathering herself once more, Kelly – who is mum to 13-month-old River Rose – said: "I'd like to apologise to my husband. That was not planned. I just didn't want you to think I was crazy or anything. I'm just so hormonal today. I haven't vomited yet – that is a freakin' win."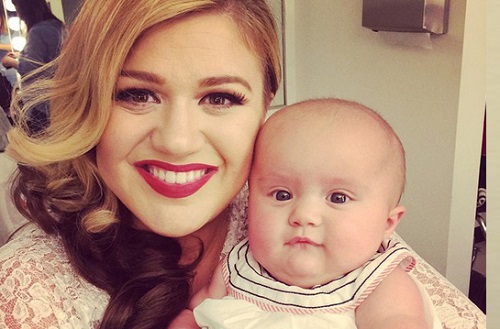 Kelly went on to admit that she was "so nervous" to talk to her husband after the show, especially as they have not yet shared the news with their extended family.
While it may not have come out in the way she had planned, it's such wonderful news. Congrats to Kelly and her family.