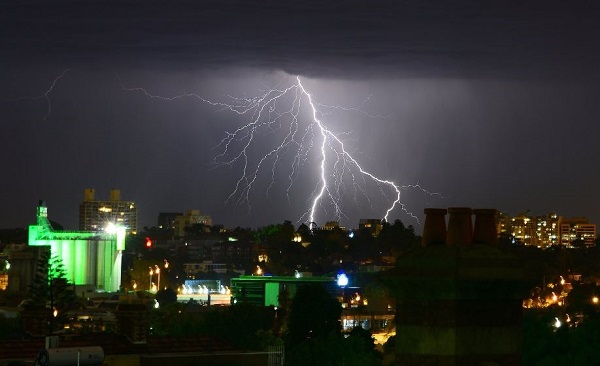 Melbourne's emergency services are up against it this weekend, following an outbreak of the medical phenomenon 'thunderstorm asthma'.
Thunderstorm asthma is a rare condition whereby an asthma attack is triggered by a number of environmental conditions, brought on by a thunderstorm.
Typically, rye grass pollen ends up getting wet in the extreme weather conditions, causing it to break up into the atmosphere and trigger serious breathing problems among asthmatics.
Melbourne's thunderstorm asthma outbreak has claimed another victim taking the death toll to six. #7News https://t.co/NfmqY1KqaJ

— 7 News Queensland (@7NewsQueensland) November 27, 2016
The phenomenon is said to have been set in motion early last week, triggered by heavy downpours in Victoria.
In the days that followed, the emergency services were inundated with calls from people complaining of serious breathing problems.
With reports that a whopping 8,000 people have already received treatment, it has emerged that thunderstorm asthma has already claimed six lives.
A fifth person has died after suffering Thunderstorm Asthma https://t.co/SxdHE3POAC #7News https://t.co/Oouij1G50a

— 7 News Sydney (@7NewsSydney) November 26, 2016
Four of the victims have been named: father-of-two Clarence Leo; Apollo Papadopoulos, 35; student Hope Carnevali, 20; and 12-year-old Omar Moujalled.
A further three people are said to be in 'critical' condition.
We are thinking of all those affected, and we're wishing a speedy recovery to those battling the condition.