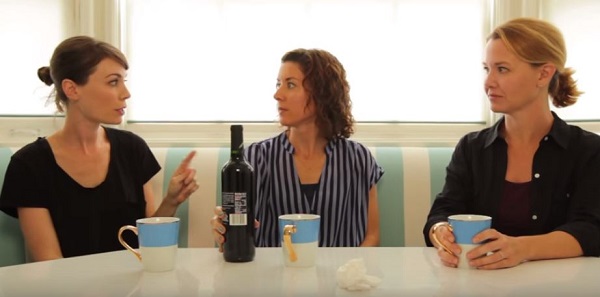 They had us in stitches recently with their portrayal of what the world would be like if mums ate like their kids, and the ladies from 'The BreakWomb' are back entertaining us once again.
This time, adult conversation is the topic, and these three mums present just how different life would be if we spoke to each other in the same way we speak to our children.
From telling each other off for interrupting, to preventing them from pouring another glass of wine, it's safe to say that the world would descend into chaos if this ever came to pass.
Can you imagine turning around to your best friend and telling her not to 'sass' you? We're not sure we would be so confident!
This is well worth a watch. Check out the hilarious results of their little experiment in the video below.