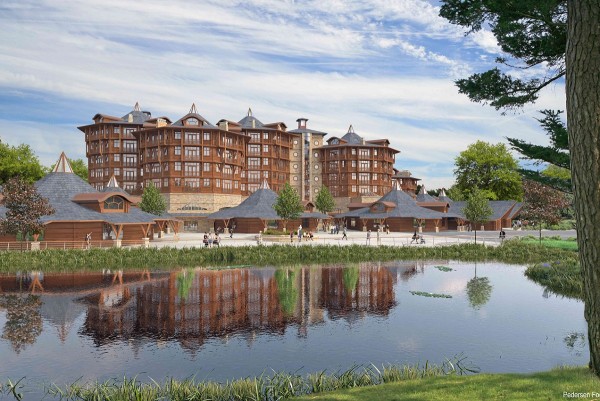 It's Thursday, which means we're already excited about the weekend – but Tayto Park has provided yet another reason for us to smile today.
Ladies and gents, mums and dads, crisp-lovers one and all; a Tayto hotel is coming to Ireland!
Yes, the wonderful news was announced this morning, with a statement confirming that Tayto Park has applied to Meath County Council for planning permission for a 250-bedroom family hotel.
The hotel, which will be situated in parkland, will offer accommodation as well as leisure facilities including – mums, rejoice – a SPA!
The new hotel hotspot will reportedly measure seven storeys high and will cater to up to a thousand guests.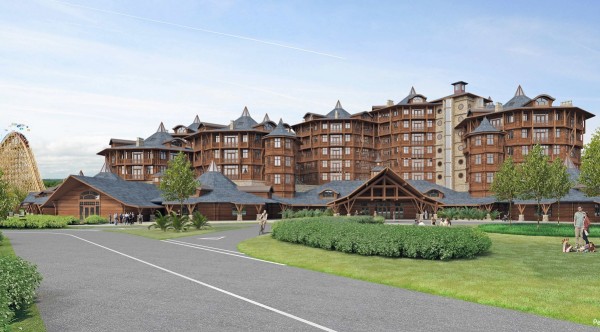 In terms of aesthetic, the hotel is being designed to stay in-keeping with the look and feel of Tayto Park. The range of facilities is just as impressive as the theme park, too, with sky bars as well as three restaurants.
All in all, it's shaping up to be the ideal location for a family getaway. We're very excited!
The announcement ties in with another fab piece of news from the Park, too – a new ride is on its way, and it sounds like it's going to be off the charts.
We're already spoiled for choice with the range of rides and attractions at Tayto Park: rollercoasters, climbing walls – heck, they even have a 5D cinema!
The team are raising the bar this summer though, with their soon-to-be-unveiled Viking-themed flumeride.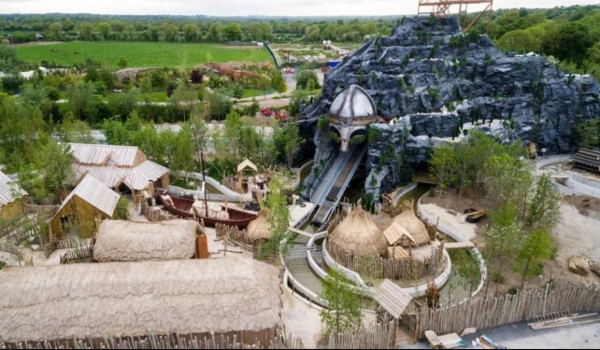 The attraction, which is currently under construction, will feature a Viking village as well as five replica Viking ships. A merry band of Vikings will also be on hand to add to the fun.
The flumeride is scheduled to be open to the public during the summer – we can't wait!
At the rate Tayto Park is going, we won't even need to leave the country for a fun-filled family holiday – bring it on!
For more information about Tayto Park, simply check out this link.
Well, mums, are you excited for the Tayto Park hotel? Will you be pencilling in a stay with the family? Let us know in the comment section!